uPVC Decking, Fencing And More From Fitrite
Looking to make your decking long-lasting, slip-resistant and water-resistant? Trust the uPVC fencing suppliers at Fitrite, we transform outdoor spaces with the installation of uPVC decking, designed to provide greater durability to your outdoor living space than timber decking and maintain a great aesthetic over time.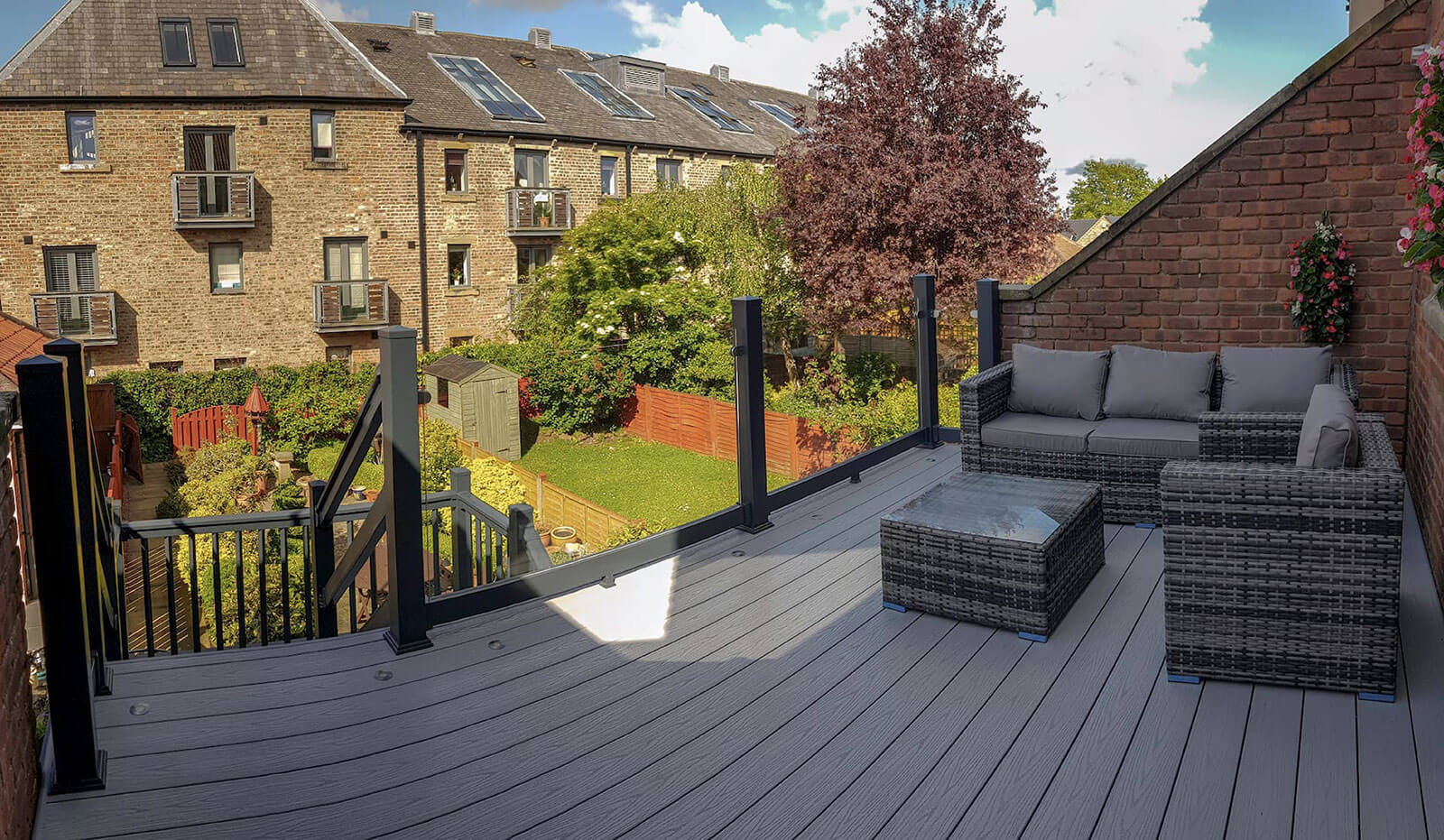 Eco friendly
10 year warranty
Nationwide installation
0% finance available*
20% off sale
domestic only!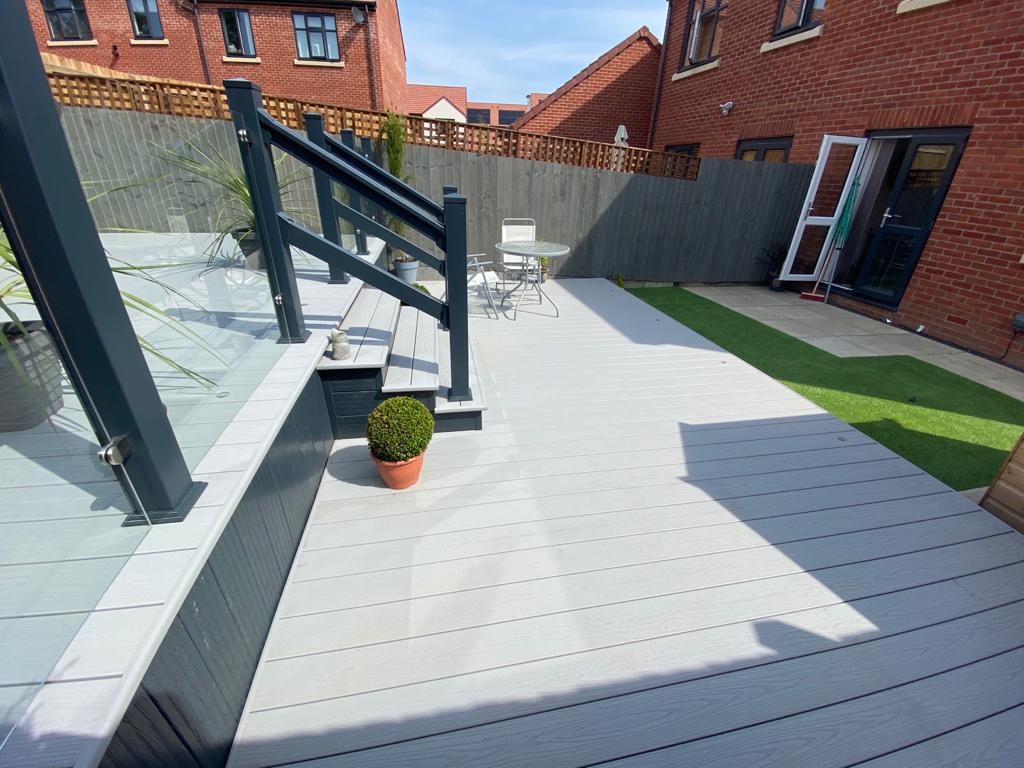 Decking Sale
BUY NOW, PAY LATER
20% Sale For Domestic Customers Only!
Why not take advantage of our Big Sale? With a massive 20% off our vast range of decking, and with Buy Now Pay Later options available (subject to status), there's no better time than now to get the dream garden you've always wanted.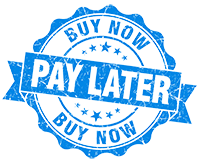 Why Choose Fitrite As Your uPVC Decking Supplier?
Low maintenance
Fitrite products are weatherproof, easy-clean, and stain-resistant, requiring no more than a dry sweep or a jet wash, so all you have to do is sit back and enjoy your brand-new deck.
Eco-Friendly
Our boards are made from 100% recyclable materials to ensure they can be reused in the future, so you can rest assured you are making the best choice for both you and the environment.
Durable
Beautiful aesthetics only tell half of the story. Due to our unique fitting system, our decks are guaranteed to stand the tests of time so you can enjoy your decking for years to come.
Accredited
• CHAS Health & Safety Accredited
• Fire Resistant – BS 476-7
• Static Load Test – BS 6399-1
• Slip Resistant – BS 7976-2
• Wear Resistant –BS EN660-2

Residential decking, fencing and balustrades
For years our team has been designing and installing uPVC decking installations for our clients. We are located in Doncaster but we offer a nationwide service, installing stylish residential plastic decking in South Yorkshire, North Yorkshire, West Yorkshire, Nottinghamshire and across other areas of the UK.
uPVC Decking
0% finance options available*
Fitrite Fencing & Decking install and fit a wide range of superior quality decking, PVC balustrading and fencing products. We manufacture, supply, and install low maintenance products that will never require painting, sealing or staining. Our uPVC decking is extremely hard wearing, weatherproof, easy to keep clean, stain, scratch & crack resistant.
*0% finance options for residential customer only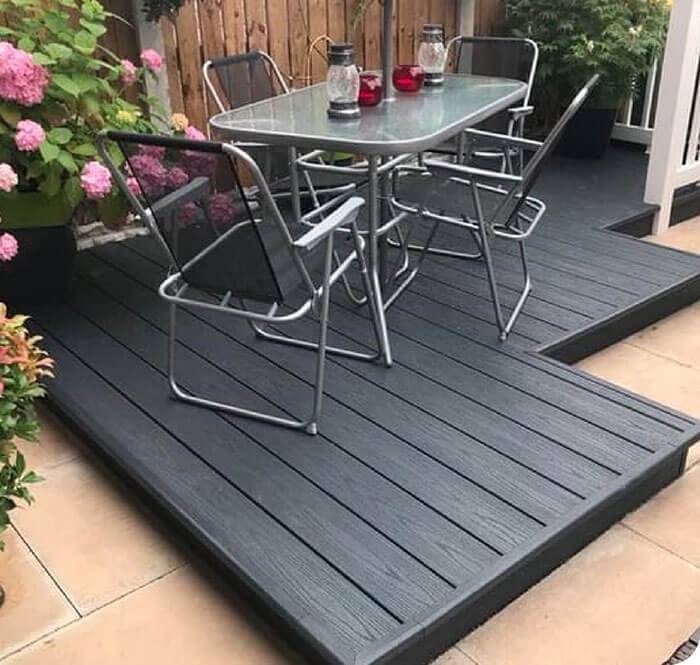 What clients say about Fitrite uPVC decking
""Despite us having some initial issues regarding the dismantling and re fixing of our caravan decking we are pleased to say that we are extremely happy with how they have resolved the them…""

Kerry Bainborrow

"After numerous changes on our side the office team really helped and listened. Your 5 stars for me was the installation team. They were amazing and a true credit to fitrite. "

Paul Martin-Chambers

"Had a good all round experience with Fitrite. Your sales executive Paul Noad was professional and a credit to your company. No pushy sales, genuine guy with a passion for his product. "

Craig Jones
Fitrite parks
Holiday park decking, fencing & balustrades
At Fitrite we also provide UPVc Caravan decking, fencing & balustrades for holiday parks across the country. Our UPVC eco-friendly decking is a revolutionary alternative to wood and doesn't cost the earth, keeping your costs down.
Caravan decking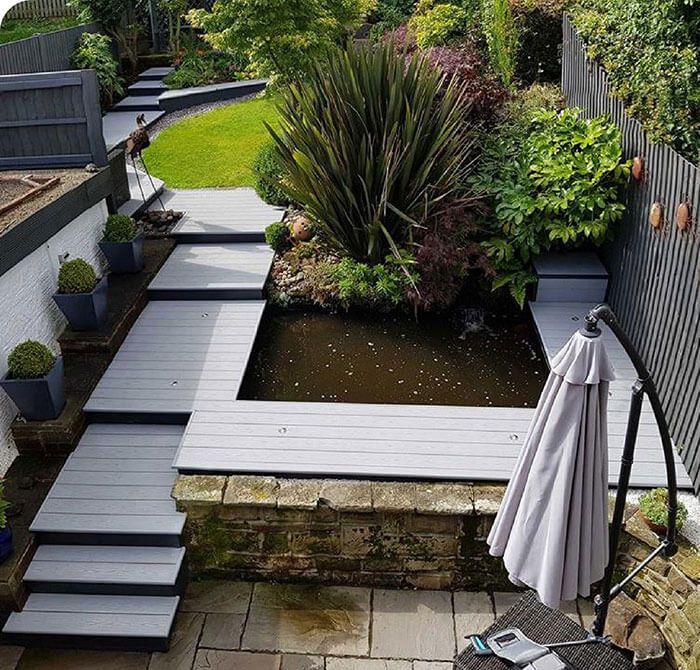 Fitrite fencing and decking
Commercial decking, fencing & balustrades
Another specialty of ours is the installation of commercial UPVc Decking, Fencing & Balustrades. Adding a decking area to your commercial property can add valuable space and transform your outside areas. We strive to be your local uPVC decking supplier for 2023 and beyond.
Industrial decking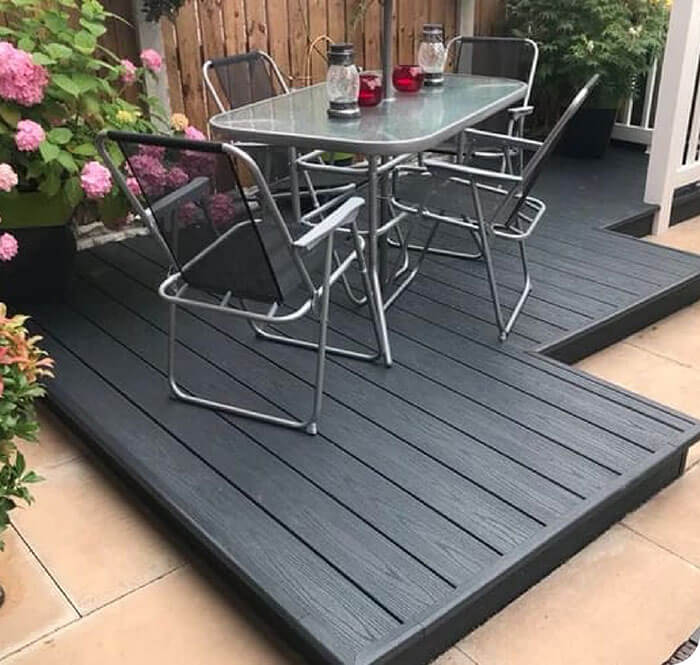 From the blog
Read all the latest news from Fitrite
Got an enquiry?
To find out more or to speak to one of our specialist consultants.