Frequently asked questions
Request a call back
Do you have a question about our services or one of our products? Fill in the form below and one of our team will get back to you!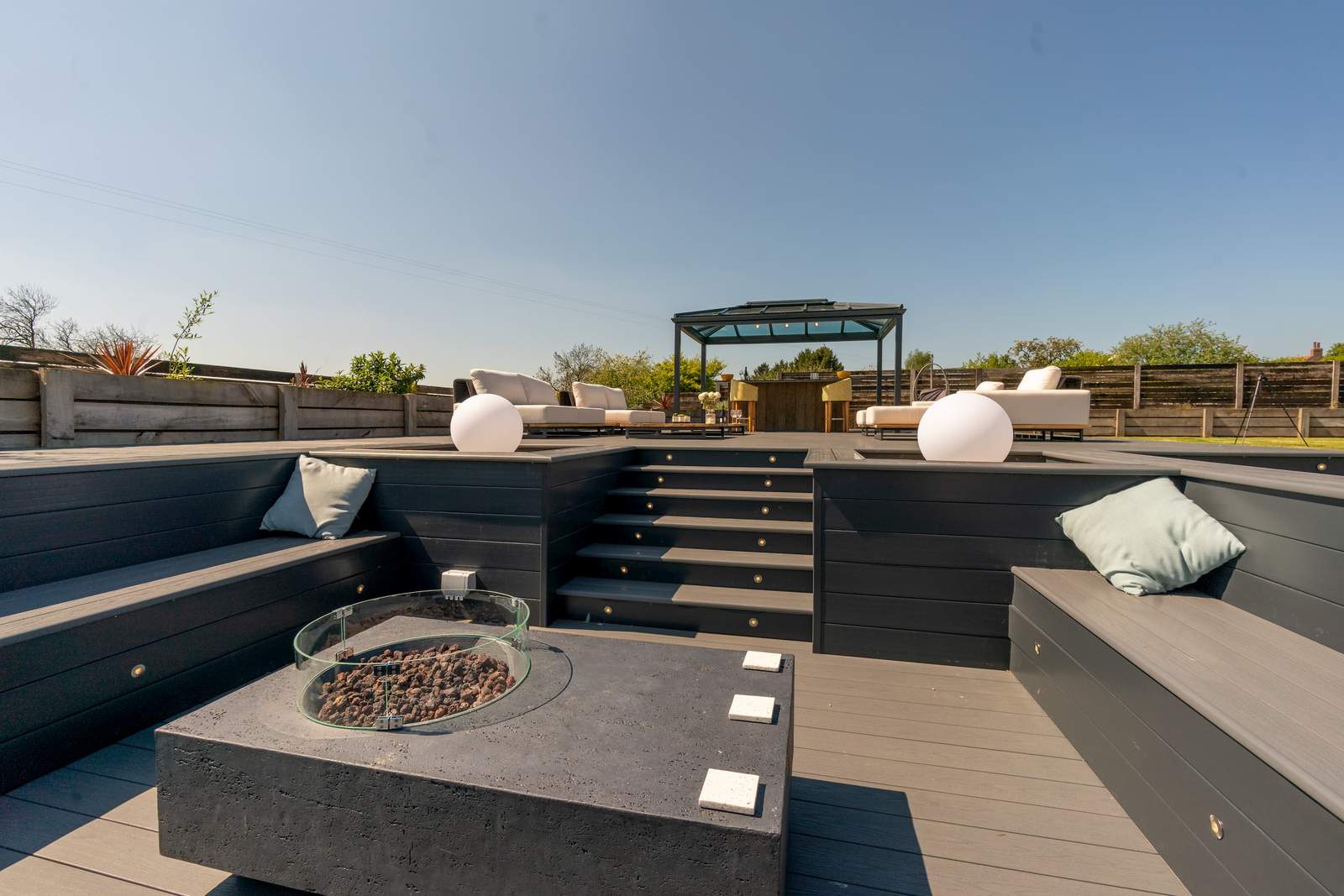 Why is Fitrite right for you?
What is the difference between Fitrite Direct and Fitrite Parks?
There are three main areas in which Fitrite operates – Domestic, Park Home and Commercial clients. All three arms of our business use the same high-quality Fitrite range of products including the Fitrite uPVC deck board and Balustrading. The services offered are different, but all come with the same attention to detail and level of customer service we pride ourselves on.
Fitrite at Home caters to homeowners who want to add a new dimension to their gardens at their residential properties. We offer a bespoke service from start to finish including deck removal and installation.
Fitrite on Parks caters to Park Home and Holiday Home owners who want to add a deck to their lodges and caravans. We still offer the same tailored customisation options, taking into consideration plot size, lodge styles and park regulations. Find out more about fitting decking for caravans.
Fitrite Commercial provides unique solutions to corporate and commercial clients. From family-friendly environments such as cafés and restaurants to high traffic and light-industrial uses such as building sites and garden-centres, we have an eco-friendly solution for most requirements.
What is different about the Fitrite 10 Year Warranty?
Unlike most decking guarantees, ours covers the decking, balustrade, fencing, accessories, aluminium subframe and installation. In the unlikely event something needs fixing or replacing, we'll do it free of charge – we don't just refund a percentage of the original cost like other companies do.
Why is it best to choose an end-to-end service?
Often when you search for decking you come across several problems:
Manufacturers who don't offer installation, leaving you with the hassle of finding a reliable installer.
Small building or landscaping companies that can fit but have to buy the boards from a manufacturer and aren't specialists – you're unlikely to get a warranty.
Who will plan and design your deck, project manage and take responsibility for its safety? Most probably you.
At Fitrite we look after you from your first thoughts and inspiration, through design and planning to installation and for the entire life of your warranty.
You'll still be involved in all the fun bits of the design – choosing colours, lighting & accessories and planning the shape of your deck.
After that, you can simply relax and let us create your dream outdoor space.
I have an old deck - do I have to remove it myself?
No, don't worry about it. Our decking replacement service takes care of everything for you.
Our expert team will remove your old decking and fully prepare the area ready for your new Fitrite deck.
We will dispose of all waste responsibly, recycling everything we possibly can.
My garden isn't level – is that a problem?
Not at all, in fact an uneven area is often the reason why people choose decking – to make it more accessible and usable.
Our expert team will do all the groundwork necessary to ensure a suitable foundation for your new deck.
We will remove all waste and recycle everything we can.
We will build a subframe to accommodate any changes in ground levels and carry out any other works that our surveyor specifies, or that you request.
Why is the Subframe important when it won't be visible?
Underneath decking boards sits a subframe – in the same way that floorboards sit on top of joists inside your house. A sturdy subframe is important for the stability and safety of any deck – even a low level one!
Traditionally decking subframes are made from timber, which is treated with a preservative to help protect from the natural aging process and decay over time.
Fitrite provide the option of an aluminium subframe to provide total peace of mind that the hidden foundations of your decking will not deteriorate over time and remain completely maintenance free.
Why shouldn't I just choose the cheapest?
The cheaper composites are made of a lower quality recycled uPVC and/or a WPVC mix and some may even have a rubber content (This isn't good for fire provision and structural properties).
Cheap decking providers do not offer installation. The cheaper composites are made of a lower quality recycled uPVC and/or a WPVC mix and some may even have a rubber content (This isn't good for fire provision and structural properties).
Cheap decking providers do not offer installation.
Does Fitrite offer real value for money?
Like most things in life, you get what you pay for. At face value composite decking is more expensive than some timber decking, but it is actually more cost-effective and better value when you consider;
Fitrite decking will last at least twice as long as timber.
You will only need to invest in Fitrite once, whereas you will probably need to replace timber two or three times over time.
You will enjoy more use out of your Fitrite deck throughout the year.
Timber decking becomes unsafe and unusable for many months of the year due to slippery algae and rot.
Fitrite is waterproof and rot proof and features our anti-slip surface so it stays safe to use whatever the season, whatever the weather.
There's no continued expense with Fitrite.
Fitrite stays looking as good as new with little effort.
Think about the time and continued cost of maintaining a timber deck, factor in the expense of paint or stain, repairs and pressure washing and it soon adds up.
No matter how much time and money you spend maintaining a timber deck, it will never look as good as it did when it was new. Fitrite decking just needs cleaning occasionally with soapy water to keep it looking as fabulous as it did the day we installed it for you.
What are the advantages of Fitrite decking over wooden decking?
Timber decks are likely to be the cheapest you'll find, but even the expensive ones come with a whole host of problems:
Timber Decking
Requires constant maintenance – painting, varnishing and repairs.
Over time, wood will rot, split, swell, twist, fade and even crack and splinter.
Wood isn't waterproof so it attracts algae making it slippery and sometimes too dangerous to use.
Wood is a fire hazard right next to your home.
Repair and replacement of damaged areas soon makes the deck look untidy and patchy – new boards stand out from the older ones which have become weathered and worn.
Timber decking is not environmentally friendly – trees are chopped down for their manufacture, and chemicals have to be used as preservative treatments and for regular maintenance.
Timber decking usually requires screws or nails for fixing, these are unsightly and can become dangerous over time.
Fitrite Decking
Fitrite decking is maintenance-free, it requires no painting or chemical treatment, simply cleaning with soapy water will keep it looking as good as new.
Fitrite decking is guaranteed to last, it won't fade, rot, swell, twist, warp, or splinter – it will look as good in 10 years' time as it did the first day you walked on it.
Fitrite decking is totally waterproof so it won't go green with algae and it features a special non-slip surface so it's safe to use all year round.
It's very unlikely that repairs will ever be needed and with our 10 year guarantee you don't need to worry about it. However should anything need to be replaced, it will be a perfect match.
Fitrite deckboard is kinder to the environment. No trees are felled in its manufacture as it is made using recycled PVC. Additionally no harmful chemical preservative treatments or paints are required.
Fitrite decking uses our specially designed hidden fixings for a neat and tidy finish. There will never be any sharp rusty nails or screws to worry about.