What are the Benefits of Decking?
December 9th, 2021 by
admin
We all want to make the most of our gardens, especially during the Summer months. Adding decking to your home's exterior can bring you many advantages and it is definitely something to consider.
Whether you're looking to overhaul your outside space or want a more contemporary finish, there are plenty of options to consider.
At Fitrite our blog looks into what the benefits of decking are and why you should consider installing this.
IMPROVING YOUR LOOKS
One of the key advantages of investing in garden decking is aesthetics. Adding a new installation to your home will not only give you a useable space, but it will also improve the look of your home.
You can even add value to your home by enhancing the outdoor areas you have.
DURABLE AND SUSTAINABLE
A lot of the time our first thought is to install traditional timber boards. However, there are so many options on the market that are eco-friendly and help protect our environment. Our decking does not contain wood which means they do not rot or decay.
Alongside this, they are 100% recyclable which is an added bonus. We create the boards with low energy input, meaning almost 80% less CO2 per ton is generated during the manufacturing process.
SIMPLE TO INSTALL
A huge benefit of decking is that it is easy to fit! Within no time, you can be outside relaxing in the sunshine with family and friends. PVC decking is simple to install and means there is no need to seal, stain, paint, or varnish this.
If you have an uneven garden, this isn't an issue either. Our team will work to provide any groundwork needed and then a subframe will be built to accommodate for any areas that are not level.
MINIMAL MAINTENANCE
With PVC deck board, minimal maintenance or cleaning is required.
Our boards are inbuilt with anti-slip qualities which allows you to enjoy your decking all year round. Additionally, they are water-resistant making them the ideal addition to any poolside setting.
ABOUT OUR DECKING
Here at Fitrite, we specialise in residential decking, balustrades, and fencing for those across the UK. All of our decking boards are manufactured in the UK from first-generation recycled PVC. This also has a virgin PVC outer skin and the embossed pattern provides non-slip properties for wet and dry weather.
Some of the key features of our decking are:
Stain resistance
No need for painting, sealing, staining or varnishing
Waterproof
Simple to maintain and clean
Splinter free
Find out more about our decking, balustrades and fencing today and discuss your new garden with our team.
DESIGN YOUR DREAM GARDEN TODAY
If you would like to start designing your dream garden with our team at Fitrite today, please feel free to contact us.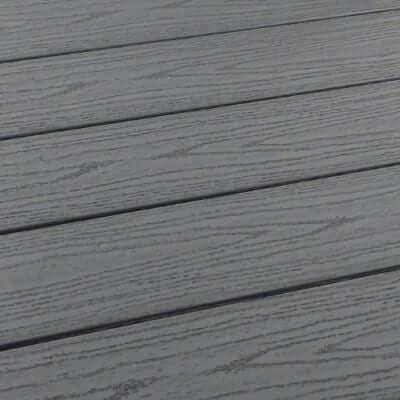 0% Finance for Domestic customers!
We offer 0% finance for our domestic customers. Contact us to find out more.