Why Choose PVC Fencing?
December 13th, 2021 by
admin
Choosing the right type of fencing is important. Firstly, you want something that is made to last and secondly, it should look great. PVC fencing could be your answer.
At Fitrite Fencing & Decking Ltd, we specialise in the design, manufacture and installation of PVC fencing. This month's blog looks at why this could be the perfect choice for your property.
Highly Durable
PVC is incredibly strong regardless of the environment. It doesn't rot or blister and you don't have to worry about splitting or cracking.
In addition to this, our fencing can withstand any weather, is fire resistant and impenetrable to pests. It is the best option for any climate imaginable and can last decades before needing to be replaced.
Little Maintenance & Repairs
Unlike wood, PVC is very easy to maintain. It doesn't require regular painting and is easily cleaned.  Occasionally, algae or mildew will begin to grow. However, it is non-porous so you only need soap and warm water to keep it looking great.
The need for repairs is rare. Although, if part of your fence breaks, you may require a full panel replacement. At Fitrite, our residential fences come with a 10 year warranty.
Attractive Design
PVC is available in a range of designs and colours. It can even mimic other materials, allowing you to achieve the design you want.
At Fitrite, we have an in-house, state-of-the-art spray booth. With a wide variety of colours available, we can even colour match to its existing surroundings.
Cost-Effective
While the initial cost may be more than other materials, our fencing is highly cost-effective in the long run. As maintenance and repairs are rare, you won't have to worry about replacing it for a long time.
When looking to install a fence, you should seriously consider PVC.
Easy Installation
While others may take longer to install, PVC is quick and easy. To make it even easier, our team at Fitrite will install your fence for you.
Whether you opt to do it yourself or hire a professional, the product can be installed within a day.
Contact Us Today
If you are looking for a strong, long-lasting solution, then choose PVC fencing. Our team in Doncaster, South Yorkshire is always on hand to offer advice and installations across the UK. For more information, call us on 0800 304 7164 or fill out our contact form.
Visit our Facebook page to view our previous work.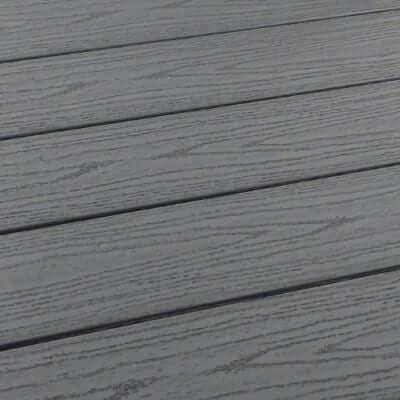 0% Finance for Domestic customers!
We offer 0% finance for our domestic customers. Contact us to find out more.