Using Your Decking During Winter
December 9th, 2021 by
admin
As the nights start to become colder and the light goes, you may not be as tempted to spend time in your garden. Decking doesn't have to be for summer use only! There are many great ways you can enjoy your outside space in Autumn and Winter.
Our blog this week at Fitrite Fencing & Decking Ltd looks into using your decking during Winter and how you can make the most out of your garden.
Decorations and Lighting
You may be thinking there's no point in sitting outside if it's dark, but you're wrong! Adding lighting can transform your space, adding much needed light during Winter. You could add low level lighting within railings or underneath seating.
Fairly lights as also a great way of adding more of a festive touch. There are lots of colours and patterns available to pick from, making it easy to personalise your garden. You could even fit smart lightbulbs and change colours from your mobile phone.
Stay Cosy
One of the most important things is to keep warm and cosy during the colder months. It may be chilly outside, but that doesn't mean you can't enjoy the dark nights! Investing in some heating for your decking area can change how you use it.
There are several different options to think about, including heaters. Both electric and gas are popular, but its important you pick the right heating for your decks. You could also set up a firepit or chiminea as a more traditional choice. Any heating sources you do install need to be raised above the deck boards to make sure nothing gets damaged.
Cooking and Entertaining
There's nothing better than a delicious hot meal, which is why adding a cooking space in your garden is a great option. PVC decking provides the ideal space for you to entertain family and friends and have a brilliant evening at home.
You could use a portable BBQ for a reminiscent summer meal or upgrade to a pizza oven for freshly baked pizza.
Add a Hot Tub
Having a hot tub might not be for everyone, but it's definitely a great way to spend a cosy evening in winter. No matter how cold it is outside you'll be able to stay nice and warm in the water.
You can add a hot tub to both new and old decking, but it's easier to do on new installations as the perfect space can be created for it. There are a few other things to consider such as placement, privacy from neighbours as well as how to power it.
Create Shelter
It might seem obvious but creating a shelter over your decking is a great way to use the space in colder climates. Unfortunately, British weather is unpredictable and we can see everything from crisp sunny days to snow, rain and hail!
You could add a permanent structure like a timber frame or opt for a fabric awning that you can put away. The choice is completely yours.
At Fitrite Fencing & Decking Ltd we specialise in composite decking installations for properties and park homes. We use deck boards with non-slip qualities, meaning you can use your brand new decking all year round.
For more details, get in contact with our team in Doncaster.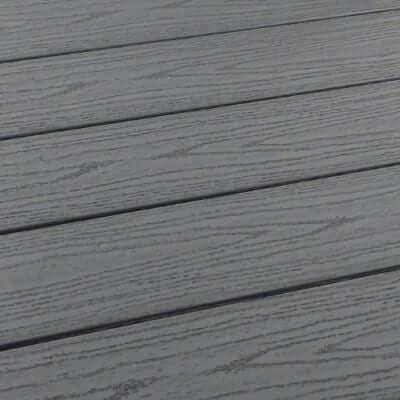 0% Finance for Domestic customers!
We offer 0% finance for our domestic customers. Contact us to find out more.