Things to Consider When Installing Decking
December 9th, 2021 by
admin
We are continuing to see high volumes of customers preparing their gardens for summer with decking installations. A fantastic investment, uPVC deck boards low maintenance and the perfect choice for transforming your garden.
At Fitrite Fencing & Decking Ltd in Yorkshire we specialise in uPVC, non-slip and wear resistant decking. This week's blog looks at things to consider when installing uPVC decking in your garden.
Slip Resistance
Slippery decking can be extremely dangerous. With the ever-changing British weather, extra caution should be taken. Slip resistant deck boards will prevent potential slip injuries.
Our Fitrite deckboards are non-slip in both wet and dry conditions which makes them an ideal choice for your property.
Wear Resistant
During the winter, timber and composite deck boards can begin to develop moss and algae and therefore lead to rotting or decay. Choosing our wear resistant products provides a long lasting feature for your garden. This means you can easily enjoy it all year round.
Eco Friendly
PVC decks are a great alternative to timber and composite. Our eco friendly Fitrite decks are made from recycled first generation PVC. Furthermore, they feature a virgin PVC outer skin for optimum protection.
In addition to this, our boards are 100% recyclable, which helps you make the right choice for the environment.
Choosing the Right Aesthetic
As a homeowner, you want to ensure your outdoor space is both comfortable and appealing. At Fitrite, we have a range of colours to choose from for your plastic decking, including:
Ebony
Anthracite
Graphite
Ash Grey
Maple
Silver Birch
Warm Beech
Hazelnut
Moreover, we have several decking accessories such as lighting, gates, skirting and fascias. Gates are a great way to add volume to your area and provide an element of safety for young children and vets. Furthermore, they enhance security.
Why Choose Us?
Our Fitrite deck boards are manufactured in the UK and all products have special non-slip properties in both wet and dry conditions, keeping everyone safe. Another advantageous feature is its low maintenance requirements.
Our team of installers work closely with you to create the ideal installation for your garden. With a 10 year warranty and 0% finance available on all residential decking, you can enjoy your outdoor space all year round.
For more information about some of the options we have available, contact our team at Fitrite Fencing & Decking Ltd. Call us in Yorkshire on 0800 304 7164. You can also fill out our contact form or visit our Facebook page.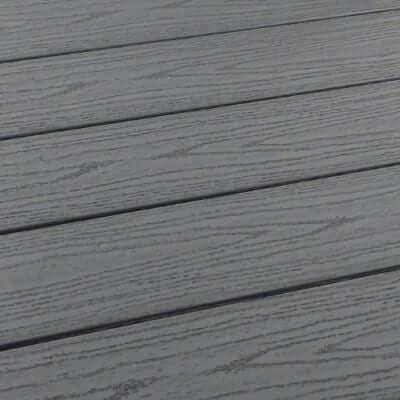 0% Finance for Domestic customers!
We offer 0% finance for our domestic customers. Contact us to find out more.