Best Ways to Use Decking in Summer
December 9th, 2021 by
admin
As the Summer months are quickly approaching, it's the perfect time to get fresh air outside. Decking areas are a great way to create entertaining or relaxing space outside, providing the ideal place to spend your Summer.
Our blog this week at Fitrite Fencing & Decking Ltd looks into the best ways you can use your decking this Summer.
Relax and Unwind
The garden is the perfect space for relaxing. Whether you enjoy sitting in the sun and reading or unwinding on a sun lounger, there's no better way to spend time.
Your garden doesn't have to be a certain shape or size to have a deck. At Fitrite we can fit decking to any size or shape of outside space, providing you with the perfect place to relax.
Entertain Friends & Family
One of the best ways to use your decking in Summer is with friends and family. Investing in your garden can expand your interior, allowing you to bring the inside outside.
Moreover, you can spend time in the fresh air catching up with family and friends. From a BBQ to an outside bar, there are several things you can do to entertain any visitors you might have.
Enjoy Some Food
Not much can beat a BBQ on a hot day in the sun. Decks and patios are perfect for enjoying a bite to eat. From picnics and buffets to BBQs and sit-down meals, you can easily transform your space.
Adding outdoor furniture is a great way to make use of your decking in Summer. There are several sets that you can choose from, including:
Patio Sets
Garden Tables
Sun Loungers
Benches
Bistro Sets
Outdoor Sofas & Lounges
Add a Hot Tub
Nothing is better than relaxing in a hot tub at the end of a day. As more people are adding hot tubs and spas to decking, there's never been a better time to do this.
Hot tubs and spas can sit on top of your deck or be sunken into it. With our non-slip decking, you can use this no matter what the weather is.
Find out more about adding a hot tub to your deck.
Enjoy Summer Evenings
As the light lasts longer this time of year, we want to spend more time outside in the fresh air. After a while it can be too dark to be outside and we move back indoors for the rest of the evening.
However, with the right garden lighting, you can enjoy your patio area all night. Adding lights to your plastic decking makes the space usable during the evening and night. From recessed lighting to fairy lights, there are so many options to pick from.
To speak to one of our decking, fencing and balustrade specialists, call us on 0800 304 7164 or contact us. You can also visit our Facebook and Instagram for the latest updates.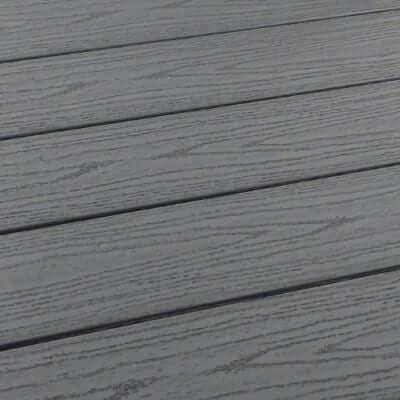 0% Finance for Domestic customers!
We offer 0% finance for our domestic customers. Contact us to find out more.