5 Top Tips for Gardens With Small Decking
December 9th, 2021 by
admin
Even though you have a smaller garden, that doesn't mean you can't add some decking. An outdoor patio is a great way to expand your space, creating another place for you to relax or entertain friends or family. 
Our blog this week at Fitrite looks into 5 of the best small garden decking tips. Each show how you can make the most of a small space, add value and spend more time in your garden.
Use Compact Furniture
Your garden is the perfect space for spending time in the fresh air all year round. It's an ideal location for lounging in the afternoon, evening meals with family or BBQs with friends. However, you may struggle to fit garden furniture if the space you have is minimal.
There are plenty of compact furniture solutions out there which make great additions to any small decking installation. From fold-away furniture to sofa sets that slot together, there are several options to consider.
Extend the Interior Outside
Decorating the outside the same as inside your home is another way to make your space seem larger. You can design decking to fit your property perfectly and use it as an extension of the interior of your home.
From colours and design to lighting and accessories, there are several ways to fit your garden with your interior living space.
Choose Lighter Coloured Deck Boards
One of the best things to do if you have less space is to opt for lighter colours. By installing boards with a lighter colour, you can amplify the space and open it up further. Using colours like white or light grey opens up an area and reflects natural light, creating the illusion of more space.
At Fitrite we have several different deck board colours available, giving you plenty of options to pick from. Some of the choices we offer include Silver Birch, Warm Beech, Maple and Ash Grey.
Combine Different Levels
Another way to make the most of the space you have is to use different levels. By adding steps up to new areas, you can create a unique and different area to explore. Raised decking areas are a great way to add your own spin and also develop your own escape.
If you have an uneven yard or garden, then this is a perfect option to go for. We can fit our decking to different levels, creating the perfect area for you to use every month. As our deck boards are non-slip, you can safely use your garden all year round.
Add Unique Lighting & Accessories
Decorating the space you do have can not only add style but personality. By including outdoor decking lighting and other unique installations, you can make your space usable throughout the day and night.
Both recessed deck lighting and spotlighting are great options to consider. At Fitrite we can install our decking lighting system which is simple to use. You can choose from spotlights, recessed lights as well as pathway lights.
If you would like to speak to one of our installers about fitting decking in a smaller garden space, call us on 0800 304 7164.
You can also fill in our contact form or visit our Facebook profile.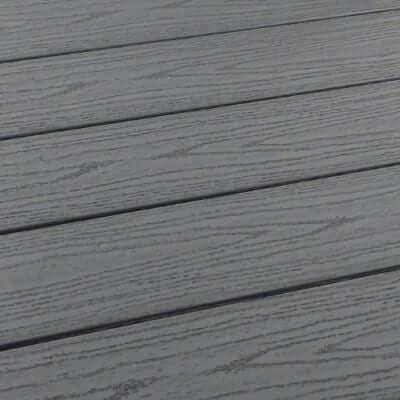 0% Finance for Domestic customers!
We offer 0% finance for our domestic customers. Contact us to find out more.