Set an Evening Mood with these Decking Features
December 9th, 2021 by
admin
Do you love spending time outdoors? Decking is becoming increasingly popular with UK households for this very reason. You can enjoy your decking at any time of the day; from your morning coffee to a relaxing evening of watching the stars twinkle above you. At night, your decking can be a magical place where laughs are had, and memories are made.
This week's blog at Fitrite Fencing looks at how you can set the evening mood with a range of simple decking features.
Lighting
Adding lighting to your decking can really transform your space and there is a variety to choose from. LED strip lights offer a huge potential for your deck. With their flexibility and variety of colours, LED strip lighting can be tucked away discreetly beneath your deck railings or stair treads. Easily controlled with a portable remote, they create a subtle glow in the colour of your choice.
Dimmers can create a relaxing ambience and they are essential for those romantic evenings to provide the sense of a candle-lit backdrop.
Fire Pit
Great for those summer nights and cool winter evenings, fire pits are essential for extending your time outdoors with nature. They create a focal point for relaxation and can even be used for outdoor cooking.
There is nothing quite like sitting around a fire with close family or friends, and there are a wide variety of fire pits specially designed for decking, so you can always enjoy these special times in comfort.
Cosy Cushions & Throws
Tempt yourself to stay outside by softening your seating area with some cosy cushions and throws. Aesthetically pleasing and durable, outdoor cushions add a splash of colour and comfort, and a throw will simply keep you warm.
The cool weather shouldn't put you off!
At Fitrite, we specialise in composite decking installations for a variety of clients. Our pvc deck boards have non-slip qualities, so your decking can be used all year round.
For more information, call us on 0800 304 7164.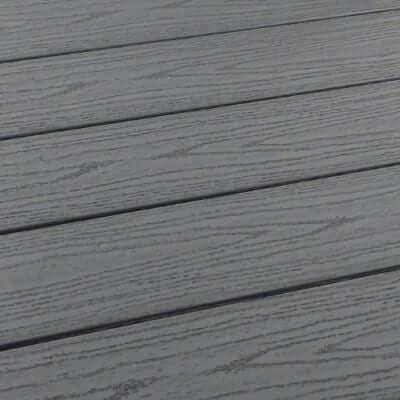 0% Finance for Domestic customers!
We offer 0% finance for our domestic customers. Contact us to find out more.