Decking Features Worth Considering
December 9th, 2021 by
admin
With the winter months approaching, it is vital to ensure your decking is safe to avoid slip and slide injuries. Opting for decking that is non-slip as well as waterproof can make a significant difference, allowing you and your family to get the most out of your decking all year round.
Here at Fitrite, we specialise in UPVC, non-slip and wear-resistant decking and offer a free no-obligation quotation. With a range of materials and features available, we can help keep your decking protected through all seasons.
Our blog this week looks into decking features that are ideal all year round and especially during winter.
SLIP RESISTANT DECKING
With the wet weather that can be experienced throughout the year, slippery decking can be dangerous and extra caution should be taken during Winter. Opting for slip resistant pvc decking will prevent it from causing potential slip injuries and will eliminate the need for preventative measures. This makes it the perfect solution to your home.
WATERPROOF DECKING
During the winter months, decking is prone to slippery algae and fungus growth. With the constant damp conditions and build-up of debris, rot and moss can thrive, especially between tight boards or cracks.
To prevent the growth of mould and moss, you need to regularly clean your decking to remove any fungus and debris. Opting for waterproof decking could save you this time. This is because it prevents moisture from being absorbed or settling that could create slippery surfaces.
Decking is an investment that needs to be taken care of.
WHY CHOOSE FITRITE?
The first choice for thousands of homeowners, our Fitrite decking boards are manufactured in the UK and most importantly have supreme, non-slip properties due to its unique embossed pattern. The special non-slip surface of our decking works in both dry and wet conditions to help keep you and your family safe on your feet all year round.
Our standard features include decking that is completely waterproof meaning your decking will be protected from mould or decay. Additionally, it is low maintenance, longer-lasting and more durable. Also 100% recyclable, our Fitrite decking doesn't contain wood, so it won't rot or decay.
CREATE YOUR DREAM GARDEN
For further information about our diverse range of quality decking available, get in touch with our team at Fitrite.
Call us on 0800 304 7164 or fill out our online contact form to enquire. Our team are happy to help and you will always receive a fast response.
Follow us on Facebook to stay up to date.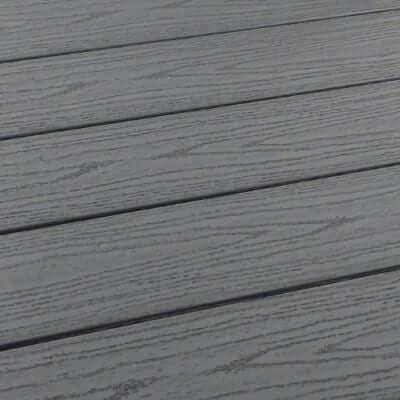 0% Finance for Domestic customers!
We offer 0% finance for our domestic customers. Contact us to find out more.