Choosing the Perfect Fencing for Your Garden
December 9th, 2021 by
admin
From a leaning fence to discolouring and damage from storms, there are many reasons why you might be looking to upgrade your garden fencing. Today you don't have to stick with a traditional timber fence that will over time wear and need replacing.
At Fitrite Fencing & Decking Ltd we specialise in the manufacture, design and installation of bespoke plastic fencing panels. With low maintenance and durability, you can enjoy your garden fencing for years to come.
Our blog this week takes a look of the most popular types of fences and why you should opt for a more eco-friendly approach.
Traditional Timber Fencing
The first option that a lot of people think of is traditional timber. As the natural choice, wooden fences look traditional and come in a variety of styles. From solid panels such as featherboard and tongue and groove to more decorative options like woven and Venetian, you have plenty of choices.
However, even though it is the most obvious choice for gardening fencing timber does have some cons. Weather in the UK can be extremely varied and we're used to experiencing heavy rainfall, windy days and lots of storms. Timber fences weather fast and are easily damaged from heat, rain and cold.
Some other things to consider include:
Regular Maintenance
Quality
Shorter Lifespan
Can Become Damaged, Warped and Rot
Cost of Replacements Following Damage
Steel & Aluminium Fences
Another option used by some is steel fences as it is strong and reliable. It has overtaken the use of wrought iron fencing, is long-lasting and requires very little maintenance. However, it is not cheap to install. Compared to other options like timber and plastic, it can be expensive.
Others are also turning to aluminium fencing as it is lightweight and does not corrode. But with this option, it is difficult to repair and can be damaged and bent easily.
UPVC Fencing
One of the newest additions to the world of garden fencing is UPVC fencing. With no need to stain, paint or varnish, you can have perfect fences all year round. Maintenance is extremely low and they are very durable, meaning they are perfect for British weather.
A huge advantage of the fencing we use is that it is eco-friendly and available in several styles to pick from:
Winchester Fencing
Ranch Fencing
Alongside this, there are a variety of colours that you can choose from allowing you to match a current style or add something completely new.
Upgrade Your Garden Fencing Today
Whether your fences have been damaged and need replacing or you're looking to modernise your outside space, get in contact with our team. We work across the UK to install fencing and can work closely with you to determine the ideal style to match your home.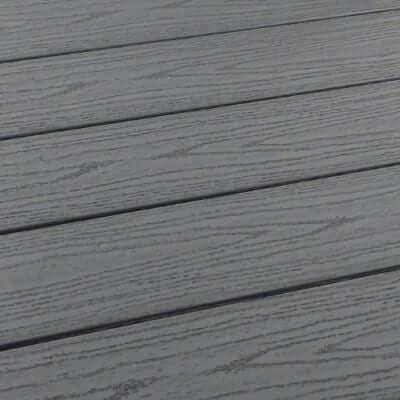 0% Finance for Domestic customers!
We offer 0% finance for our domestic customers. Contact us to find out more.