Transforming Gardens With our uPVC Decking and Fences in Horncastle
Bored of your garden? Sick of looking out and seeing the same bland and old timber decking you've had for years? Tired of the maintenance involved? These problems could be a thing of the past. If you are based in Horncastle, we can deliver and install the highest quality of decking and fences.
Request a call back
Do you have a question about our services or one of our products? Fill in the form below and one of our team will get back to you!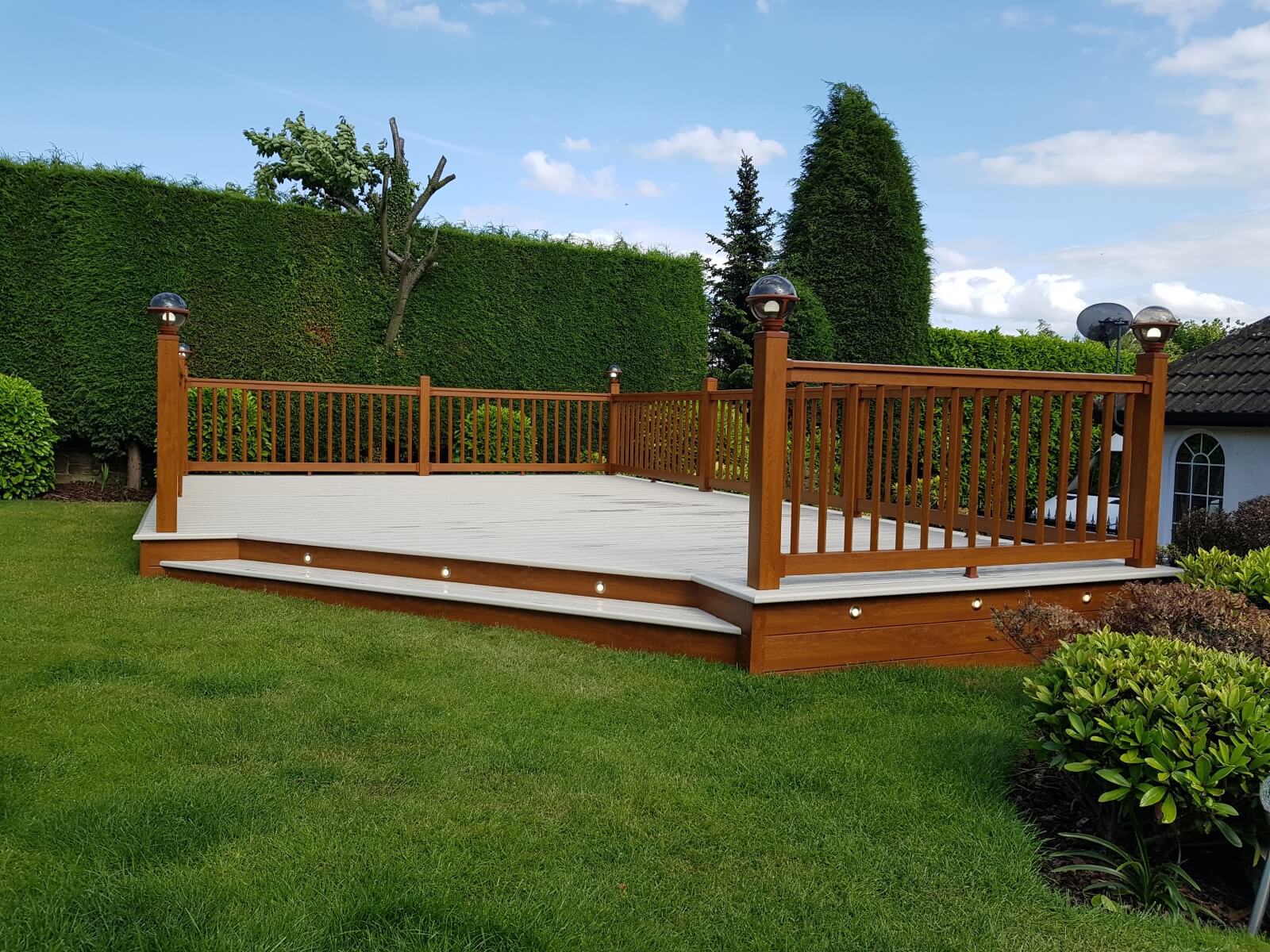 The Best uPVC Decking and Fences in Horncastle
Everyone wants to keep their garden looking good. That has never been easier than with our uPVC fences and decking. Our water resistant and slip resistant materials work to create a useful and attractive space for gardens in Horncastle and throughout the UK.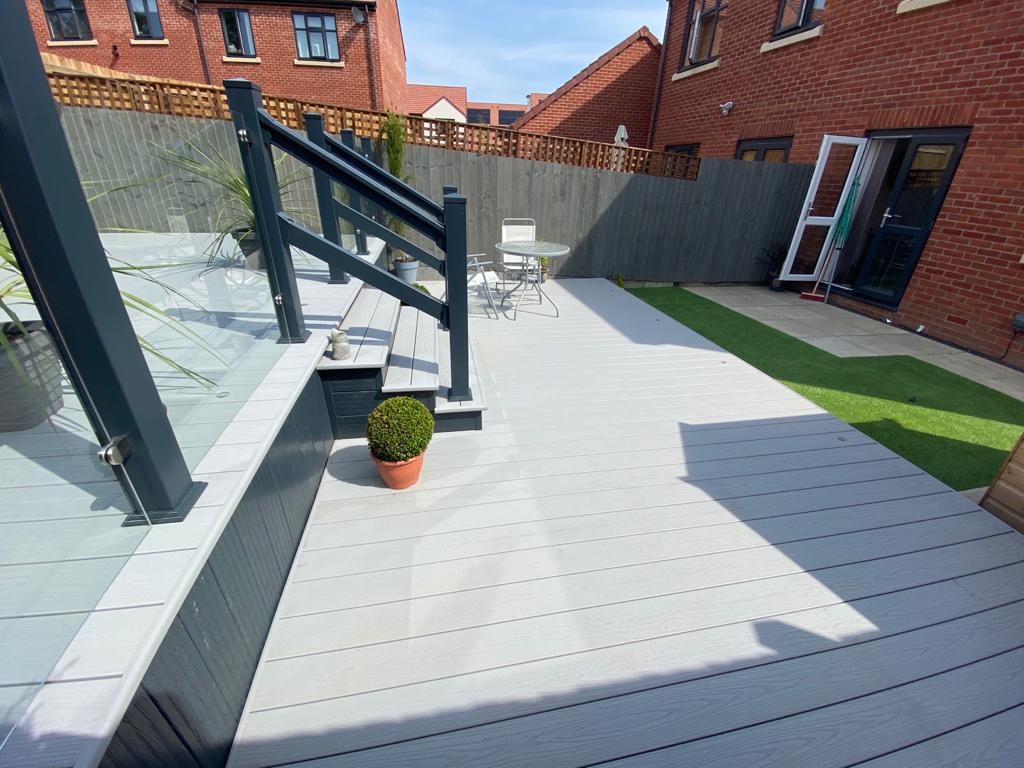 Super easy to maintain
No one needs to add decking maintenance to their long list of to-dos. That's why we are so happy to deliver and install low maintenance decking to our customers in Horncastle. It's so simple to clean that the days of brushing and jet washing are long gone. You can enjoy your fencing and decking in Horncastle without hassle when you shop with us.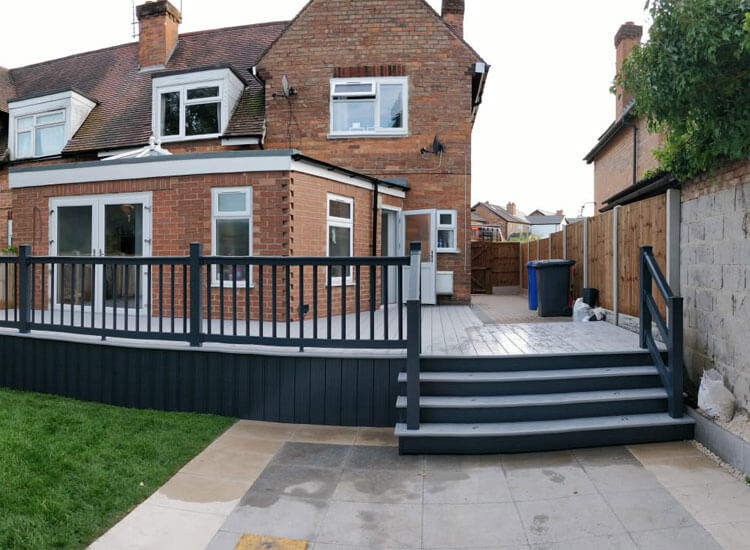 Environmentally friendly option
Enjoy your decking in Horncastle without any guilt. Our decking is made from 100% recycled materials making it a responsible purchase, whilst also avoiding the unnecessary chopping down of trees that is required when you purchase timber decking. Transform your outdoor space the eco friendly way.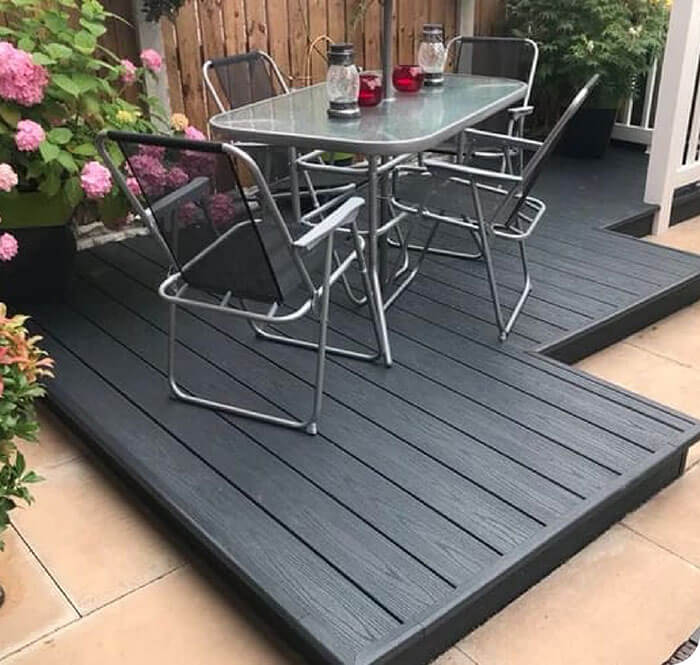 Hardwearing
No one wants to waste money on decking that isn't going to last. Make sure that your decking and fences in Horncastle stands the test of time by investing in our products. You can trust that with our expert installation and our product design, you won't be requiring replacement any time soon.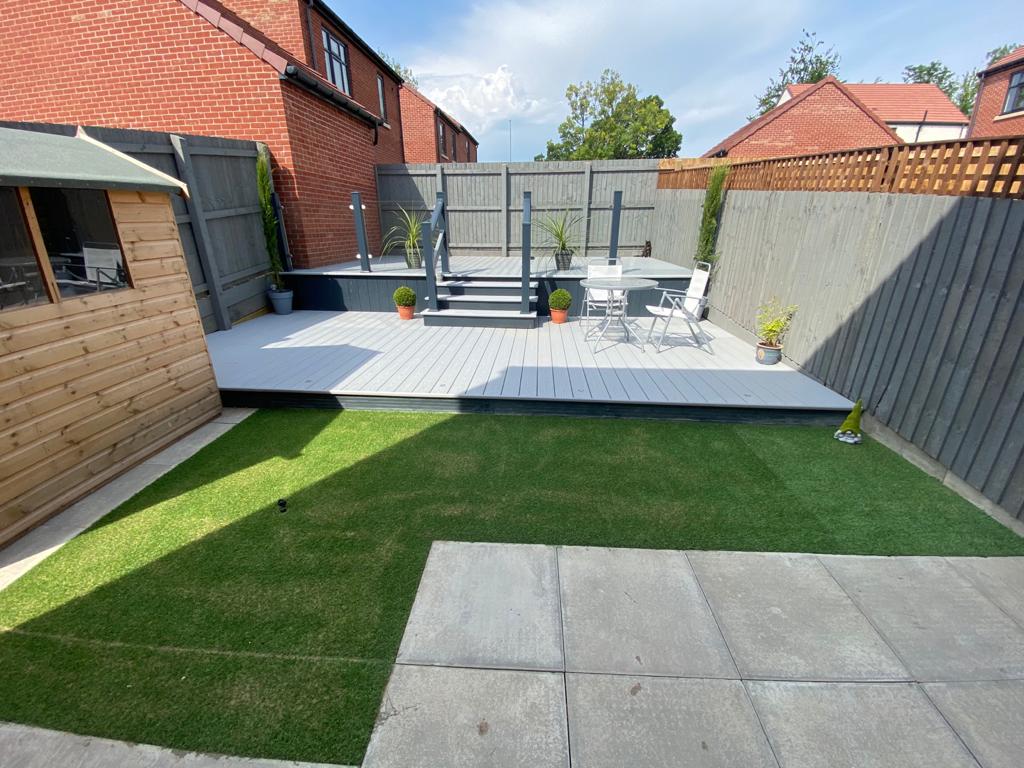 Accredited
CHAS Health & Safety Accredited
Fire Resistant – BS 476-7

Static Load Test – BS 6399-1

Slip Resistant – BS 7976-2

Wear Resistant –BS EN660-2
Rejuvenate Your Garden Decking in Horncastle 
We may be based in Doncaster, but we have depots all over the UK which means that you are easily able to kit out your garden in Horncastle with the highest quality fencing and decking out there. Our team offer reliable installation to those in Horncastle hoping to change up their garden space!
 0% Finance Options
With us, there is no need to worry about financing your new garden. We offer 0% finance options so you can pay over manageable monthly payments and start enjoying your garden as soon as possible.
Read what our clients have to say
""Despite us having some initial issues regarding the dismantling and re fixing of our caravan decking we are pleased to say that we are extremely happy with how they have resolved the them…""

Kerry Bainborrow

"After numerous changes on our side the office team really helped and listened. Your 5 stars for me was the installation team. They were amazing and a true credit to fitrite."

Paul Martin-Chambers

"Had a good all round experience with Fitrite. Your sales executive Paul Noad was professional and a credit to your company. No pushy sales, genuine guy with a passion for his product."

Craig Jones