Looking For The Best uPVC Decking in Doncaster? Fitrite Can Help!
We know what the best decking looks like. It is easy to keep clean, eco-friendly and 100% recycled, and makes gardens in Doncaster look amazing. And we know where you can find it. Choose Fitrite if you want to transform your outdoor space with the best decking in Doncaster.
Request a call back
Do you have a question about our services or one of our products? Fill in the form below and one of our team will get back to you!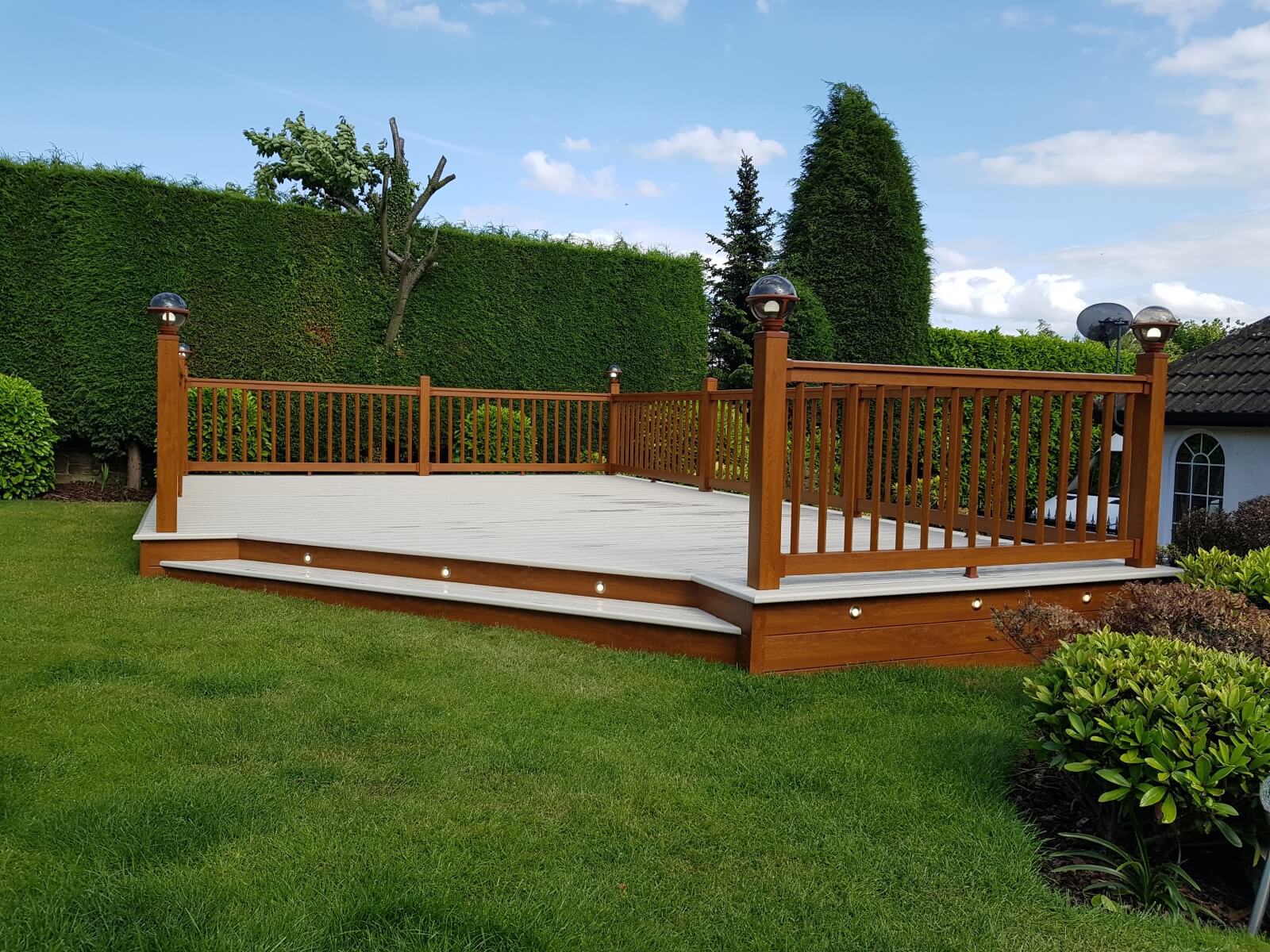 Amazing Garden Decking in Doncaster – uPVC Decking, Fences and Balustrades
If you are from Doncaster or the surrounding area, it couldn't be easier to completely transform your outdoor space with decking, fences or balustrades. As eco-friendly and environmentally conscious as they are beautiful to look at, our products could completely revolutionise your garden space.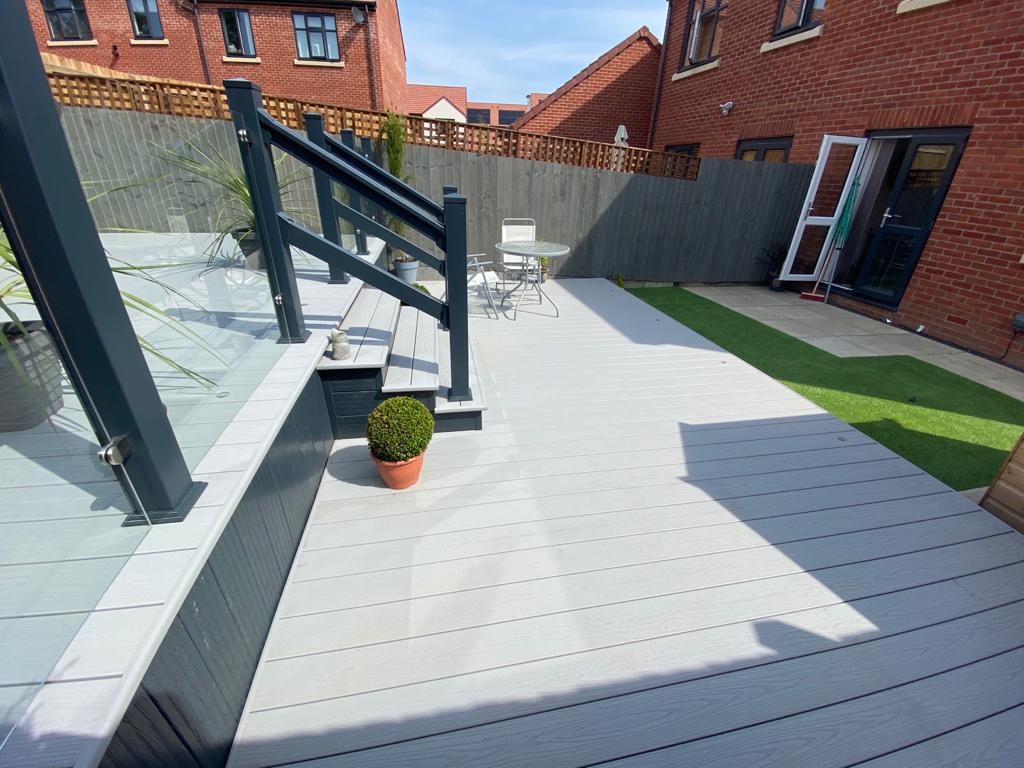 Longer lasting than alternatives
When you shop with us, you are making an investment in your outdoor space in Doncaster. Our uPVC plastic decking lasts longer than alternatives on the market, making it an excellent investment opportunity to bump up your home's value and transform your space for as long as possible.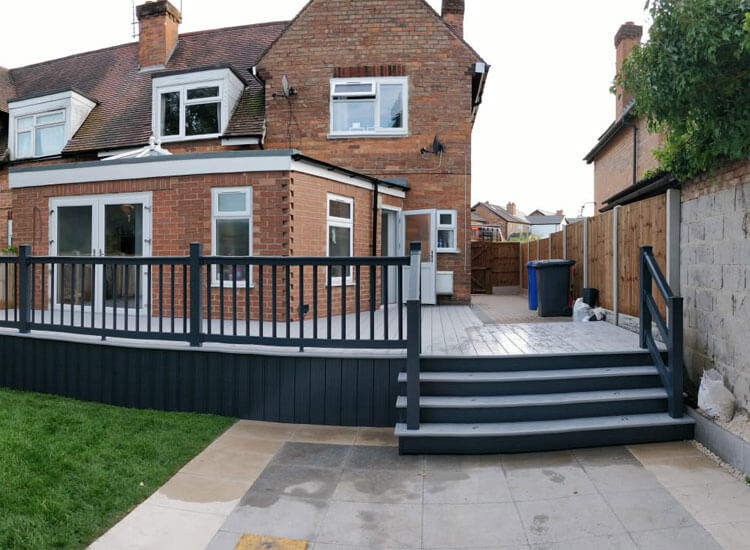 Easy to keep on top of
If you are searching for decking in Doncaster that is easy to maintain, then you've come to the right place. Ideal if you will be entertaining guests on your decking, you can easily clean up any spillages. Likewise, our decking is slip resistant and water resistant, making it perfectly suitable for the Doncaster weather conditions.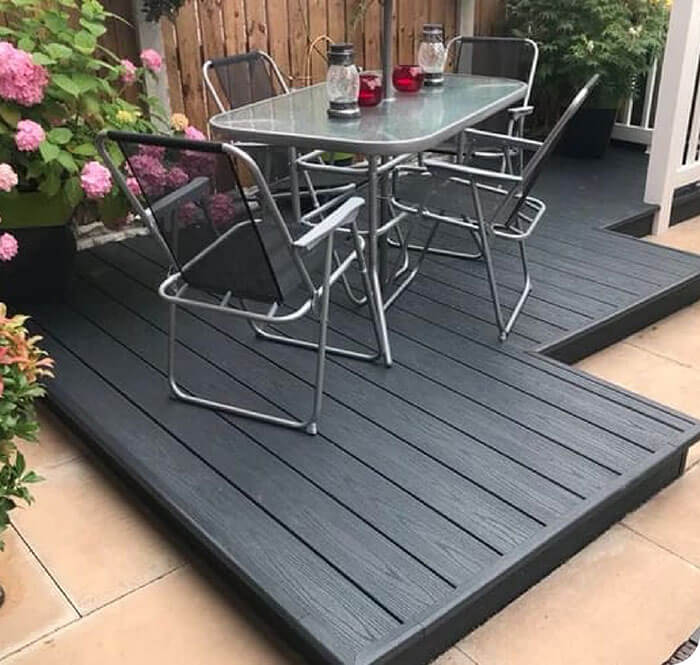 Ideal for the environmentally conscious
If you are hoping to make your garden in Doncaster an environmentally friendly place to relax and unwind, then our decking could be the right way to go. Made from 100% recycled materials, you can enjoy your new outdoor space knowing that you've done your part to help the environment.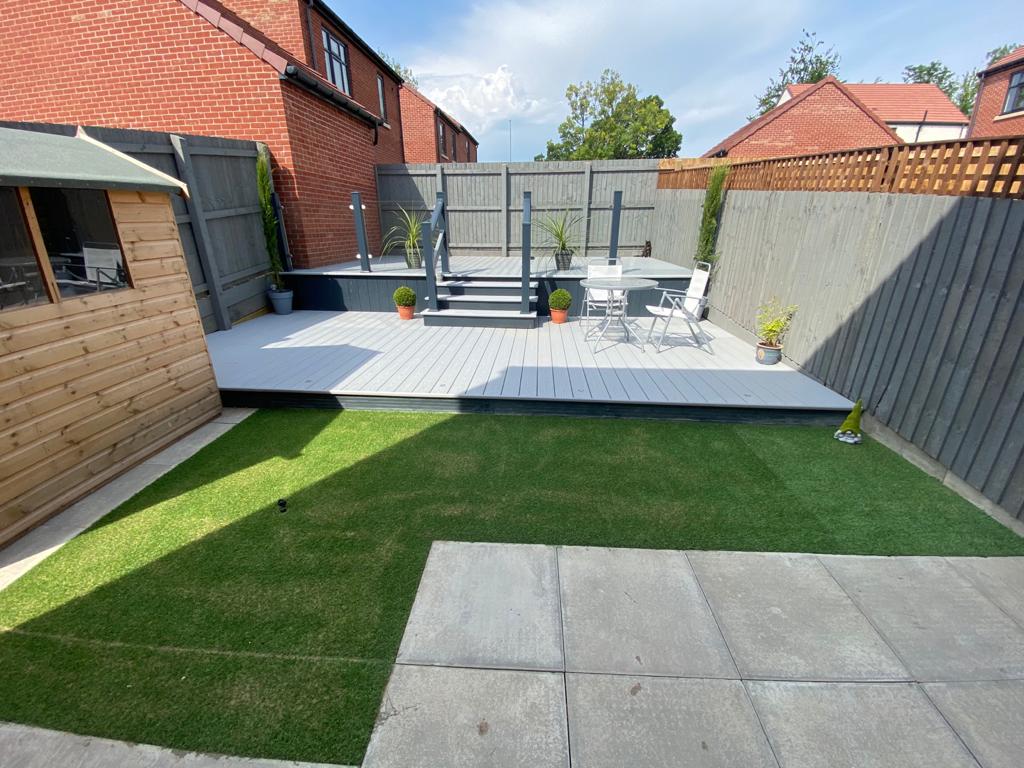 Accredited
CHAS Health & Safety Accredited
Fire Resistant – BS 476-7

Static Load Test – BS 6399-1

Slip Resistant – BS 7976-2

Wear Resistant –BS EN660-2
The very best uPVC garden decking in Doncaster
If you have a garden space in Doncaster, then you should invest in our decking – it just makes sense. As a Doncaster-based business, we know exactly what you're looking for, and we know we can provide it. Transform your outdoor space with our decking in Doncaster now!
0% finance options available
Worried about the financial impact of transforming your outdoor space? There's no need to be! We offer 0% finance options to our customers buying garden decking and fences in Doncaster.
This is what our customers are saying
""Despite us having some initial issues regarding the dismantling and re fixing of our caravan decking we are pleased to say that we are extremely happy with how they have resolved the them…""

Kerry Bainborrow

"After numerous changes on our side the office team really helped and listened. Your 5 stars for me was the installation team. They were amazing and a true credit to fitrite."

Paul Martin-Chambers

"Had a good all round experience with Fitrite. Your sales executive Paul Noad was professional and a credit to your company. No pushy sales, genuine guy with a passion for his product."

Craig Jones