Looking For The Best Garden Decking in Bournemouth? You've Come To The Right Place
If you want to seriously upgrade your garden game, then our range of uPVC decking could be exactly what you're looking for. From being hard-wearing, water resistant and slip resistant, to also being made from 100% recycled materials, our decking and fences have it all. Transform your garden in Bournemouth now.
Request a call back
Do you have a question about our services or one of our products? Fill in the form below and one of our team will get back to you!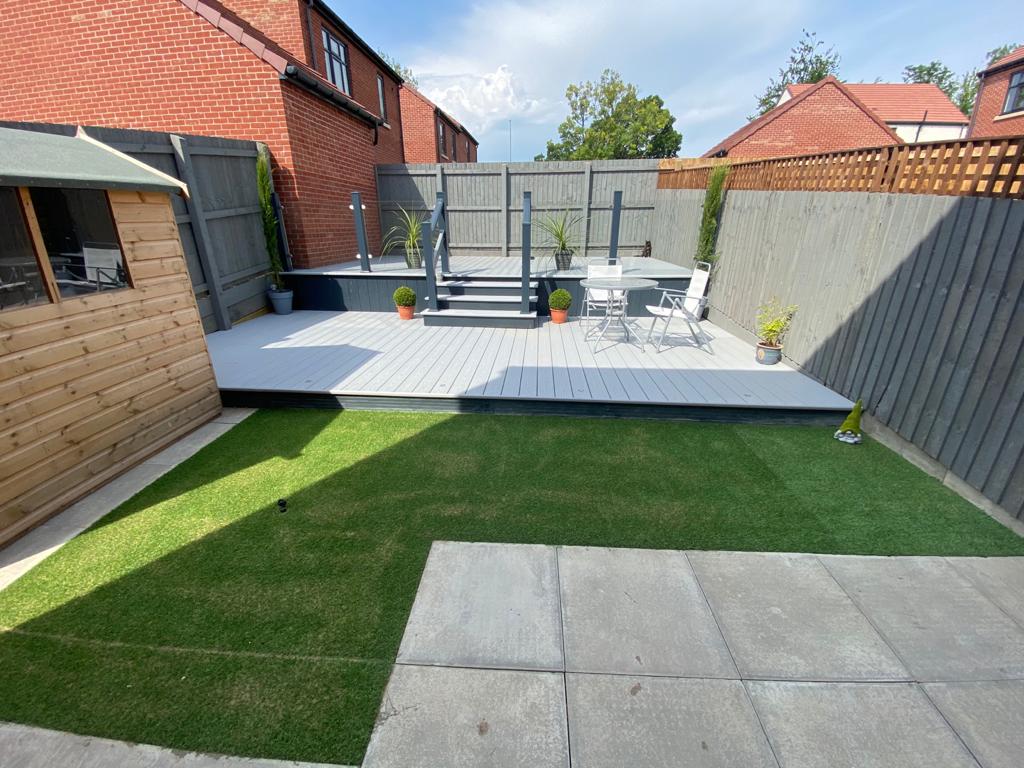 The highest quality decking and fences in Bournemouth
If you have a garden or outdoor space in Bournemouth or the surrounding area that you want to take to the next level, then we can help. An easy way to revolutionise your space and create a relaxing haven where you can unwind after a long day, our uPVC fences and decking in Bournemouth are the way to go.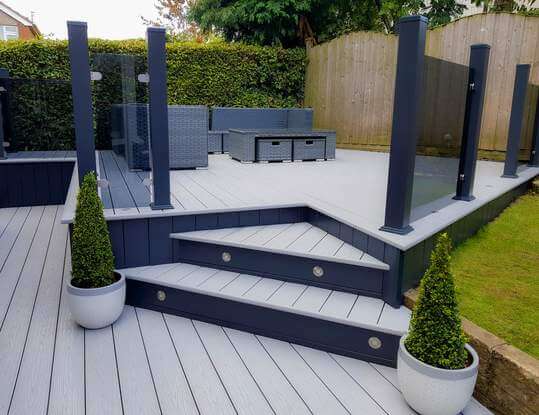 Easy to maintain
Our decking is very easy to maintain. You can wave an enthusiastic goodbye to the days of jet washing your timber decking in the hopes of refreshing it. Our uPVC decking is easy to clean and is also slip resistant, making it an ideal place to host BBQs, get-togethers, or garden parties. New garden decking is exactly what your garden in Bournemouth needs.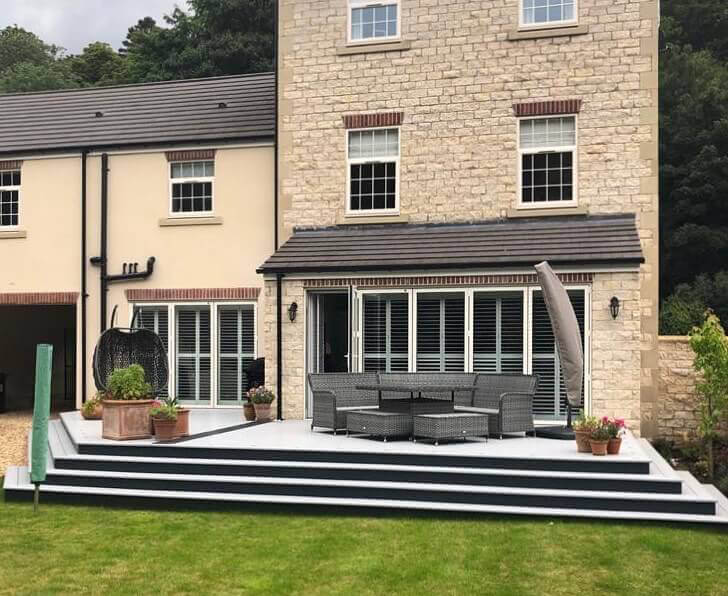 Eco-friendly alternative
It couldn't be easier to combine environmental consciousness with style. Our decking is made from 100% recycled materials, meaning you can sit back and relax in your new garden in Bournemouth without any guilt.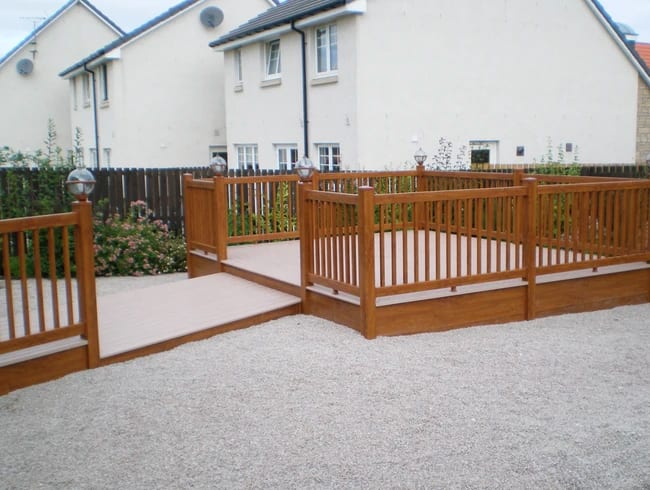 Long-lasting and hard-wearing
When you shop with us, you are making an investment. Our decking lasts for a lot longer than alternative products, making it excellent if you are looking to make permanent changes to your garden decking in bournemouth. Why delay? Make the investment now!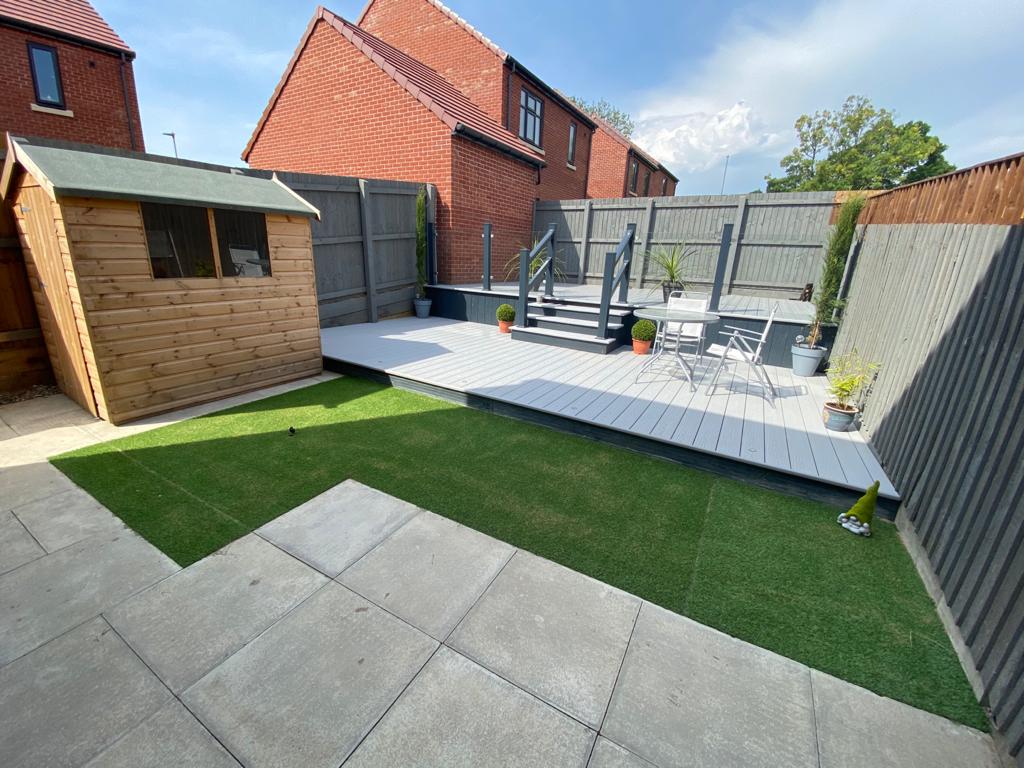 Accredited
CHAS Health & Safety Accredited
Fire Resistant – BS 476-7

Static Load Test – BS 6399-1

Slip Resistant – BS 7976-2

Wear Resistant –BS EN660-2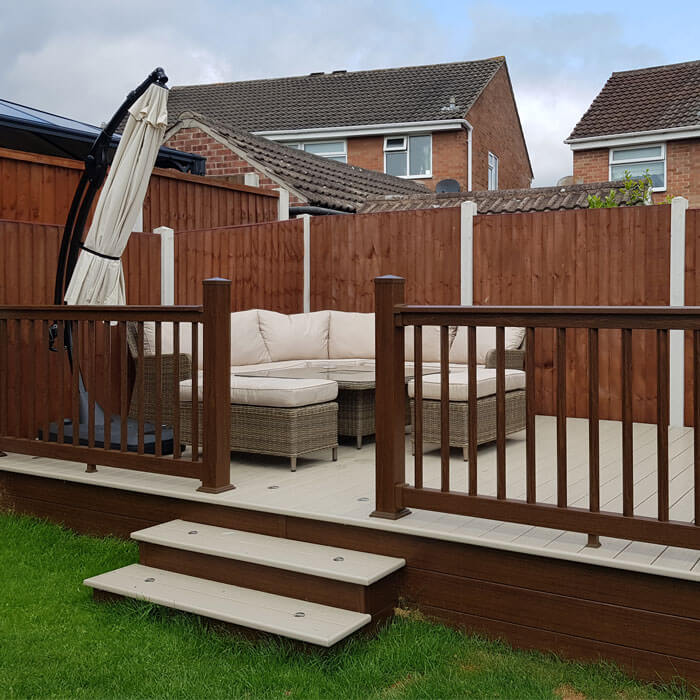 Improve your garden decking in Bournemouth
Based in Doncaster but with depots throughout the UK, our Bournemouth customers can receive the best decking there is to offer. Our team uses the most reliable installation methods to make sure you can get the most out of your new decking in Bournemouth.
0% finance options
There is no need to worry about how you will pay for your new fences and decking in Bournemouth. At Fitrite, we offer our customers 0% finance options so you never have to break the bank. Ready to take the leap?
Take it from our clients
""Despite us having some initial issues regarding the dismantling and re fixing of our caravan decking we are pleased to say that we are extremely happy with how they have resolved the them…""

Kerry Bainborrow

"After numerous changes on our side the office team really helped and listened. Your 5 stars for me was the installation team. They were amazing and a true credit to fitrite."

Paul Martin-Chambers

"Had a good all round experience with Fitrite. Your sales executive Paul Noad was professional and a credit to your company. No pushy sales, genuine guy with a passion for his product."

Craig Jones