Why Balustrades Are Important
March 16th, 2021 by
admin
It may not seem like an obvious addition to consider, but balustrading is an important feature of decking. As well as adding an extra touch, a uPVC or glass balustrade ensures safety at all times for those using your deck.
At Fitrite Fencing & Decking Ltd our blog this week looks into balustrades and why you should include them in your decking design process.
Chance to Personalise
There are so many ways to customise your decking, from the type of boards and materials to colour and texture. However, personalising your garden doesn't stop with the deck itself. Adding uPVC or glass balustrades is a great way to include and highlight your own style.
No matter what your style is, there is definitely an option for you. In the past we have fitted several balustrades to homes ranging from traditional to more contemporary options. There are plenty of options to choose from and you can opt for something the works well with your current design.
At Fitrite we have several square pickets for you to pick from as well as both picket and glass balustrades. Our Fitrite Infiniti Glass Balustrading is a great option and extremely popular with homeowners.
Improving Your Safety
One of the biggest advantages is increasing the security and safety of your deck. Even the smallest of drops can be a problem, especially for those with mobility issues and children. Adding balustrading not only provides another layer of protection but also helps to keep everybody safe.
We typically recommend that any decking which exceeds a height of 40cms has a safety barrier of some kind. Most of the railings we use measure around 1100mm to allow for elevation.
Transform a Space
Another thing to consider is how easy it is to transform your space with balustrading. Installing a barrier or railing not only adds more style but also completely changes how your decking looks. As a result, it can create a more personal space that is perfect for spending time with family or friends.
Using glass is a fantastic option as it will not interfere with the views and showcases your trees and foliage, making it look like it is part of the deck.
If you would like to find out more about uPVC and plastic balustrades, please feel free to contact our team in Doncaster, South Yorkshire on 0800 304 7164 or fill in the contact form.
Alternatively, please visit our Facebook page for the latest updates and projects.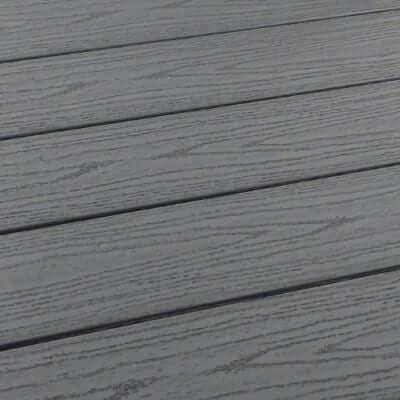 0% Finance for Domestic customers!
We offer 0% finance for our domestic customers. Contact us to find out more.