Renovating Your Garden with Fitrite Decking
Renovating your garden can be a daunting task. There is so much to consider, and the work is labour-intensive. uPVC decking is a fantastic, modern feature to have in any garden and is easy to maintain.
Here at Fitrite Fencing & Decking Ltd in Yorkshire, we can take the hassle out of your garden renovation with our bespoke decking service. This week's blog looks at how you can enhance your garden with our uPVC decking.
Planning is Key
Ensuring that your garden decking is properly planned is essential to a successful installation. At Fitrite, our team carries out a home visit, free of charge. That way, we can discuss your ideas and plan them together. Our experts can help you create your own amazing outdoor living space.
Furthermore, you don't have to pay anything until 2022 so you can enjoy your deck straight away without any stress.
Design Your Dream Space
At the design stage of your project, you will begin to see your paper plans take shape. Here at Fitrite, we have a huge selection of decking boards to choose from. Available in a wide range of colours, our uPVC garden decking will compliment your outdoor space. With a natural looking wood grain surface, our decks look and feel like real wood, without the need for maintenance.
Some of our colours include:
Ebony
Anthracite
Graphite
Ash Grey
Maple
Silver Birch
Warm Beech
Hazelnut
In addition to this, you have a wide range of decking accessories to choose from. Add some lighting, glass balustrades, fascias and more to your deck and make it stand out.
Why Choose Fitrite?
Here at Fitrite, our uPVC deck boards are the perfect value for money. Ideal for all homeowners, our UK manufactured products have special non-slip properties in both wet and dry conditions. This means you can use your decking all year round.
Furthermore, they are a great alternative to both timber and composite. Our uPVC garden deck boards are made from recycled, first generation PVC. To add to this, they are 100% recyclable.
Fitrite Fencing & Decking Ltd offers a 10 Years Insurance Backed Guarantee and 0% finance on residential decking. Start enjoying your deck today.
Find Out More
For further details about our residential decking installations, please feel free to contact our team in Doncaster. Call us today on 0800 304 7164 or fill out our online contact form.
You can also visit our Facebook page for the latest updates and projects.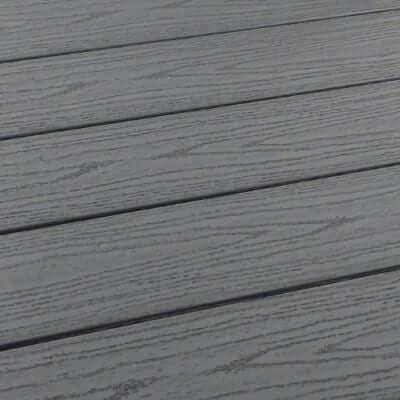 0% Finance for Domestic customers!
We offer 0% finance for our domestic customers. Contact us to find out more.