Transforming Your Garden: Before and Afters
November 5th, 2020 by
admin
With the right decking, you can massively improve your garden. There are so many options to consider from eco-friendly deck boards to lighting and accessories. Transforming your garden has never been as easy as it is today.
At Fitrite Fencing & Decking Ltd we specialise in decking installations, allowing you to add a new life to your gardens. There are several colours to choose from and we can fit the design to the terrain and space you have.
From Sun Damaged to Sun Trap
It isn't uncommon for gardens to become damaged and dry from the sun. This can create an unusable space which doesn't look appealing either. We helped to create a brand new decking installation to make the most of this space and give the client something to enjoy all year round.
Levelled decking was installed to add dimension to the garden and add more usable space. The placement of the deck is perfect for enjoying the sun and also entertaining friends and family. Also, the glass balustrades add a sense of style and two-toned deck is stylish and modern.

Replacing What You Have
If you already have a decking installation but it is worn and aged, updating this is a great option. This installation had started to fade and lost its original appeal. Traditional timber decking will wear over time and doesn't last as long as PVC options.
On this project, our team removed the current decking and installed brand new eco-friendly deck boards. This large open space is now contemporary and perfect for using during Summer and Winter.

Utilising Small Spaces
Not all gardens are large and sometimes you don't have a lot of space to use. But that doesn't mean you can't consider a decking area! On this job we updated and adapted the current patio that this client had, making it more attractive and usable.
Before the deck boards were worn and had lost colour. We added new railings and opened up the space, using as much of the garden as possible. Lighting was also placed into the steps up, perfect for dark nights.

About Fitrite
With 10 years warranty on all residential decking and 0% finance available, it's never been easier to update and upgrade your garden. There is so much you can do from adding new railings, unique lighting and updating the colours used.
To find out more about our pvc decking installations, please contact our team in Doncaster by filling on our contact form.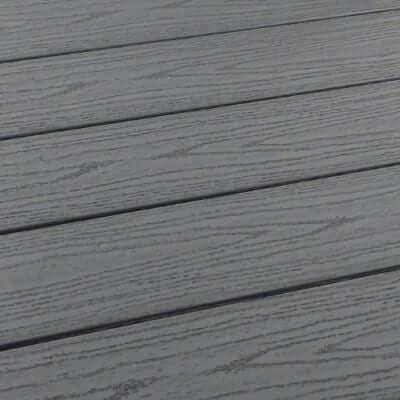 0% Finance for Domestic customers!
We offer 0% finance for our domestic customers. Contact us to find out more.