How to Plan New Fencing
Enhancing your outside space with new PVC fencing can improve the security and saleability of your property. To be successful, planning for this investment requires careful consideration.
Whether you want to improve the curb appeal or privacy of your home, installing PVC fencing is a popular choice. Our blog this week at Fitrite Fencing & Decking Ltd covers the main things you should consider before investing in this home improvement.
Why Install New Fencing?
Before installing new PVC fencing it is important to decide why you want or need it. Once you have found a reason, it is easier to choose a style and design to suit your requirements. There are several common reasons for fitting new fencing at your property including:
Safety
Privacy
Security
Aesthetics
Saleability
To add to this, it is a fantastic investment for your home. If you live near hazards such as a body of water like a lake or river, or your property is on a steep slope, fencing can prevent children from injury. It also helps to stop pets from running away and getting lost.
If your priority is privacy or security, PVC fencing acts as a deterrent to intruders and can be designed to conceal your private outside space. No matter your reason, a professional can assist you in finding the best solution tailored to your specifications.
UK Planning Permission
For many home renovation projects in the UK, you will require planning permission. However, there are exceptions. If, for example, your new PVC fencing will not be more than 1 metre in height from ground level then you will not need permission.
You should apply for planning permission under the following circumstances:
Your Property is in a Conservation Area
The Building is Listed or Neighbouring a Listed Site
It Will be Over 1 Metre 
In addition to planning permission, homeowners wishing to install this product need to check whether the boundary they are building on is their responsibility or their neighbour's. The easy way to check is to ask your neighbours or check the deeds of your house.
If the boundary is your responsibility and you have planning permission, it is recommended that you ask your neighbour for access to their side of the fence. This makes it easier to install PVC fencing.
Benefits of Choosing PVC
PVC fencing is quick to install and requires little to no maintenance in the long run. It is a highly durable material so is worth an initial investment to reduce future costs of replacement and repairs.
When it comes to design there are many options to choose from. You can pick a colour or even a finish that makes it look like other materials such as timber. With this flexible design, it can be made to suit its surroundings and look as simple or ornate as you wish.
Find Out More
Contact our team today on 0800 304 7164 for a free consultation or alternatively fill in our contact form for a swift response.
Please visit our Facebook page for regular updates.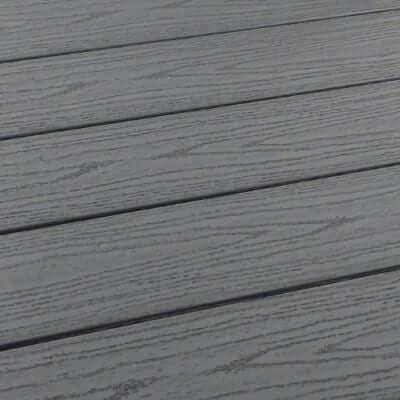 0% Finance for Domestic customers!
We offer 0% finance for our domestic customers. Contact us to find out more.