Add a Hot Tub to Your Decking
February 18th, 2021 by
admin
Hot tubs can be a fantastic addition to any home and are perfect to relax in. In more recent years they have become a popular feature for homeowners, adding value and transforming gardens. However, it's important to use the right decking with your hot tub to ensure safety and to make the most of your space.
At Fitrite Fencing & Decking Ltd our blog this week looks into hot tubs and decking and how easy it is to create a new space.
Your Own Personal Spa
Hot tubs have become increasingly popular and are a great way to add something different to your home. They're ideal for relaxing in and provide a welcome getaway for us after a busy day or week. Alongside this, you can use them for hydrotherapy. A lot of people find that relaxing in a tub helps to reduce tiredness, improve headaches and also provide help for muscle aches and pains.
It's important to remember that your tub or spa will need regular maintenance. This is to make sure everything is running as it should and to keep you safe. Some of the maintenance you might need to do includes:
Regular Cleaning
Draining and Refilling Water
Checking pH Levels
Emptying the Filter Cartridge
What To Consider
There are however a few things that you'll need to consider before adding a hot tub to your decking. One of the biggest things is structural support. The tub will need to be properly supported whether it is sitting on the deck or sunken into it.
Another aspect is power as you will need a nearby electrical source as well as water supply. This means you need to consider where to put your hot tub and decking. Alongside this, think about your privacy and pick an area that feels like the perfect escape. Access for maintenance purposes is equally as important as is enough space to get in and out and for the cover to function and move.
Even though planning permission is not normally needed, you may require it if you live in a conservation area, Area of Outstanding Natural Beauty (AONB) or in a listed property.
Why is Fitrite Decking Perfect for Hot Tubs?
Our revolutionary alternative to traditional and composite decking is perfect for hot tub installations. Our uPVC deck boards are UK manufactured, eco-friendly and are perfect for both wet and dry conditions. Moreover, the embossed pattern on our decks adds a non-slip property, making them ideal for use with spas and hot tubs.
There are also some other stand out features, including:
Simple and Easy to Maintain
No Varnishing, Sealing, Staining or Painting
Resistant to Stains
No Mould, Rot or Decay
Creak and Squeak Free
No Cracks, Splinters, Twists or Warps
With no need to worry about rot or decay, our residential decking is a perfect choice. You can select from a wide variety of colours including ash grey, graphite, maple, hazelnut and warm beech. This allows you to create a unique deck bespoke to your garden and home.
Transform Your Home
For more details about our decking or to find out how you can add a hot tub to your garden, get in contact with us today. We offer 0% finance as well as a Buy Now, Pay Later scheme making it easier to bring your dream outdoor space to life.
You can also visit our Facebook and Instagram profiles for the latest updates.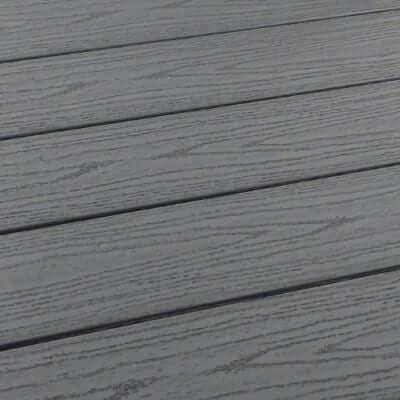 0% Finance for Domestic customers!
We offer 0% finance for our domestic customers. Contact us to find out more.