Why You Should Install a Garden Lighting System
April 12th, 2021 by
admin
Being able to use your garden decking all year round is something we all should be able to do. From a cosy Winter evening with family to a late Summer evening with friends, there are so many benefits to adding a garden lighting system.
Our blog this week at Fitrite Fencing & Decking Ltd takes a look into garden lighting systems and why you should consider them.
Types of Garden Lighting
With the right garden lighting system in place, you can breathe a new sense of life into your outdoor space. This can help you to set the mood and make the most of your decking, no matter what the time of year is.
There are so many different ways to add more light to your decking. Each of these has its own benefits, so it's worth doing your research to find the perfect option for your home. Some popular choices include:
Wall Lights
Lanterns
Fairy and String Lights
Recessed Deck Lighting
Spot Lighting
Spike & Post Lights
Knowing which system is right for you isn't easy. You need to think about what you're wanting to add to your garden and which option does this for you. Our team of experts are on hand to help walk you through this process and how these can fit with your decking installation.
About Our EasyConnect Lighting System
With maximum flexibility and perfect for any environment, our garden lighting system is a great choice. It's really easy to use and there are several options to choose from. This can be hard-wired or use a traditional plug power supply, fitting around whatever set up you prefer.
When it comes to controls you can opt for either wireless or wired. We can install either a basic control box, dimming control box and remote switching or both. The remote switching and dimming control options have their own remote control fob. If you choose the basic control box, then you can use this with remote switches.
What Makes Fitrite Lighting Different?
There are 3 main types of lighting available which are recessed deck, spot and bulbs. Recessed deck lighting is perfect for those who want a clean and flush finish. Similarly, spotlights are ideal for adding a soft touch of lighting.
If you're looking for something more colourful, then our EasyConnect bulbs are the best option. There are several different colours available, from warm and bright white to other RGB options.
Because we offer a variety of light choices, you can find something unique for your home. Moreover, you can also add other brands to your EasyConnect System by using an adapter, making it a great option if your want to upgrade rather than replace the whole system.
Transform Your Decking
If you would like to find out about a garden lighting system, please call our team in Doncaster, South Yorkshire on 0800 304 7164. Alternatively, fill in our contact form and we will be back in touch.
You can also visit our Facebook and Instagram accounts for the latest updates.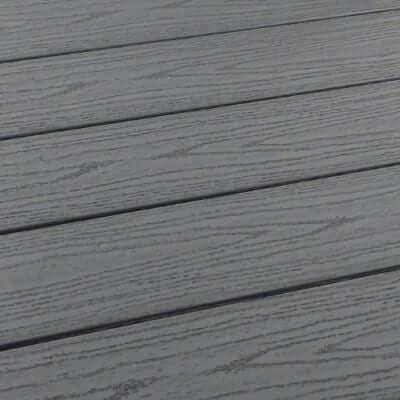 0% Finance for Domestic customers!
We offer 0% finance for our domestic customers. Contact us to find out more.