Enhance Your Garden with uPVC Fencing
August 5th, 2021 by
admin
Having new fencing installed in your garden carries several benefits. Firstly, it can improve the security and privacy of your property. Secondly, it can enhance the overall appeal of your home.
At Fitrite Fencing & Decking Ltd, we specialise in uPVC fencing installation. This week's blog looks at the benefits of our uPVC fencing and how it can enhance your garden.
Aesthetically Appealing
With our revolutionary PVC fence panels, the appearance of your home will be enhanced. uPVC fencing is pleasing to the eye and has endless possibilities.
Our panels mean you never have to worry about varnishing or staining again. Furthermore, they won't rot, and you don't need concrete posts or gravel boards. They are also wear resistant, so they will last for many years to come.
Easy Installation
As a lightweight material, uPVC is easy to work with and install. Ease of installation means labour time and cost is cut down, providing a cost-effective solution.
To add to this, our team at Fitrite Fencing & Decking Ltd offers a professional installation service. Our products can be installed within a day.
Unique Colours & Styles
One of the main advantages to our fencing is that there is no limit to colour. With our in-house state-of-the-art spray booth, you have a wide choice. Moreover, we can colour match to suit your property and its surroundings.
Our fence panels are truly unique. They feature a wood grain effect, making it easier for you to achieve the look of traditional fencing. We have three different fence styles available, including Winchester, Picket and Ranch.
Little to no Maintenance
PVC is very easy to maintain. Unlike timber and wooden panels, it doesn't require regular upkeep. To add to this, it doesn't rot or blister, and won't split or crack. Occasionally, algae or mildew will grow. However, you only require soap and water to clean it.
In addition to this, our fencing can withstand any weather and is impenetrable to pests. If you do ever require a full panel replacement, our residential fences come with a 10 years insurance backed guarantee.
Find Out More
For further information about our uPVC decking installations, don't hesitate to contact our team in Doncaster. We are always on hand to offer advice and installations across the UK. Call us on 0800 304 7164. Alternatively, fill out our contact form and we will be in touch soon.
Stay updated via our Facebook.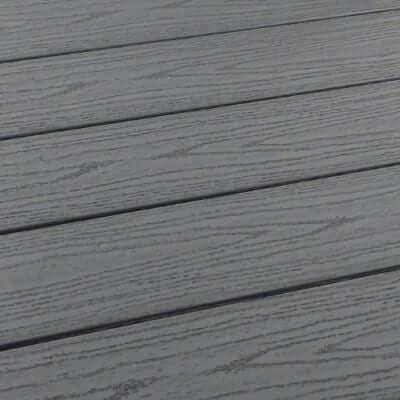 0% Finance for Domestic customers!
We offer 0% finance for our domestic customers. Contact us to find out more.