Choose Eco-Friendly Decking For Your Business
With more and more people dining and drinking outdoors, it's important to have a functional space that works. Installing your own eco-friendly decking area provides the perfect place to entertain and seat your guests.
At Fitrite Fencing & Decking Ltd our eco-friendly deck boards are ideal for use in commercial settings. Our blog this week looks into commercial decking and why you should opt for an environmentally friendly option.
Creating an Outside Space
It's more important than ever to have an outdoor area for guests and visitors to use. As a commercial business, having a dining space or drinking area is key to success.
However, choosing the right approach isn't always easy. You have to consider what area you have to use, what you need and any restrictions you have in place.
Opting for PVC decking is an easy way to create space that is usable all year round. Our deck boards feature non-slip qualities, meaning they are usable no matter what the weather is.
Eco-Friendly Alternative to Timber
A huge benefit to choosing PVC decks is that they are a great alternative to timber decking and composite decking. Even though wood may be your first thought, it isn't necessarily the best option. There are so many other materials available on the market to pick from.
Our eco-friendly decking is wear resistant, simple to clean and maintain, and also resistant to stains. You won't need to varnish, seal, paint or stain it either. This not only saves you time but also provides the perfect choice for areas of heavy foot traffic.
Low Maintenance and Management
There is nothing worse than constantly having to maintain your commercial decking space. With our deck boards, you won't have to do too much maintenance. They are easy to clean and are resistant to water, meaning there won't be any mould or decay.
Another huge benefit to opting for PVC rather than timber is that your installation will last for longer. Alongside this, the boards don't experience twisting, warping, splinters or cracking.
Pick the Right Eco Decking Style
Making sure your outdoor space is exciting and appealing is key as a business. There are several different colours to pick from when it comes to our deck boards, giving you endless choice. You could match it to your company aesthetic or choose something that suits the area that you are based.
You can also add accessories such as lighting and pvc balustrading. Balustrades are a great option to improve safety, especially if your decking is raised.
For more details about eco-friendly commercial and industrial decking installations, contact us in Yorkshire on 0800 304 7164. You can also fill in our contact form or visit our Facebook page.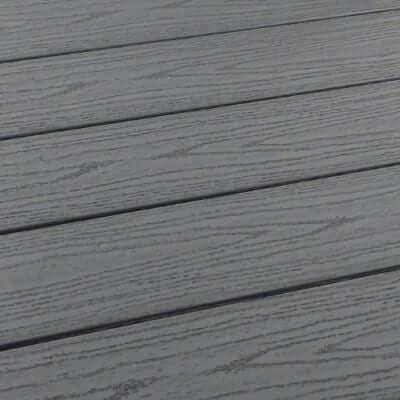 0% Finance for Domestic customers!
We offer 0% finance for our domestic customers. Contact us to find out more.