Why Choose Durable, Maintenance-Free Decking?
When looking to add value to your outdoor area, uPVC decking is the perfect choice. It can improve the overall appearance of its surroundings and provide you with additional living space.
Here at Fitrite Fencing & Decking Ltd, we specialise in the installation of durable uPVC decking across the UK. This month's blog looks at the importance of choosing durable, maintenance-free decking.
Better Value for Money
Alongside adding value to your property, your decking will pay for itself in the long run. With its anti-slip properties, you can use your outdoor space all year round. It also doesn't require any varnish, seal, paint or stain. This not only saves you time, but it is a great choice for areas with heavy foot traffic.
In addition to this, we have a wide range of colours to pick from, so you can choose the right aesthetic for your property. Our team also offers a free home visit to discuss your requirements.
Resistant to Deterioration
Timber decking can fall victim to rot, cracking and mould. With PVC deck boards, you don't have to worry about these issues. Our Fitrite decking is easy to clean and is resistant to water, therefore it won't mould or decay.
Furthermore, your installation will last longer. Our decking contains no natural material for insects to eat or nest in. This means you don't have to worry about insect infestations. You could have your deck for somewhere between 10 and 30 years.
An Eco-Friendly Alternative
One huge benefit to choosing uPVC decking boards is that they are a great alternative to timber and composite decking. Made from first generation PVC, our residential decking installations are highly eco-friendly.
Our team generates nearly 80% less CO2 per ton of product manufacturing. Additionally, our boards are 100% recyclable.
Find Out More
For more information about our eco-friendly uPVC deck boards, contact the team at Fitrite Fencing & Decking Ltd. We offer a 10 years insurance backed guarantee with all residential decking installations. Furthermore, you can buy now, pay in 12 months.
Call us in Doncaster on 0800 304 7164 or alternatively, fill out our contact form.
You can also visit our Facebook page for further details.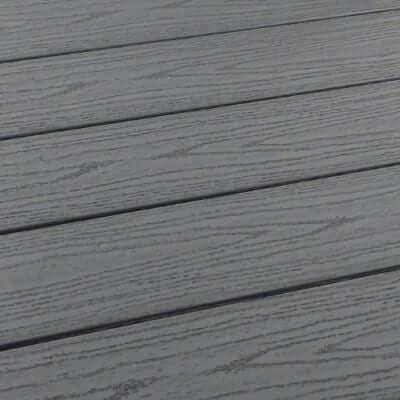 0% Finance for Domestic customers!
We offer 0% finance for our domestic customers. Contact us to find out more.