The best uPVC decking Leicester has to offer
If you are looking to transform your outdoor space with durable, low-maintenance, and water-resistant fencing and decking, we can help. Our uPVC decking in Leicester has the potential to provide something special to every single garden, being as practical as it is beautiful to look at.
Request a call back
Do you have a question about our services or one of our products? Fill in the form below and one of our team will get back to you!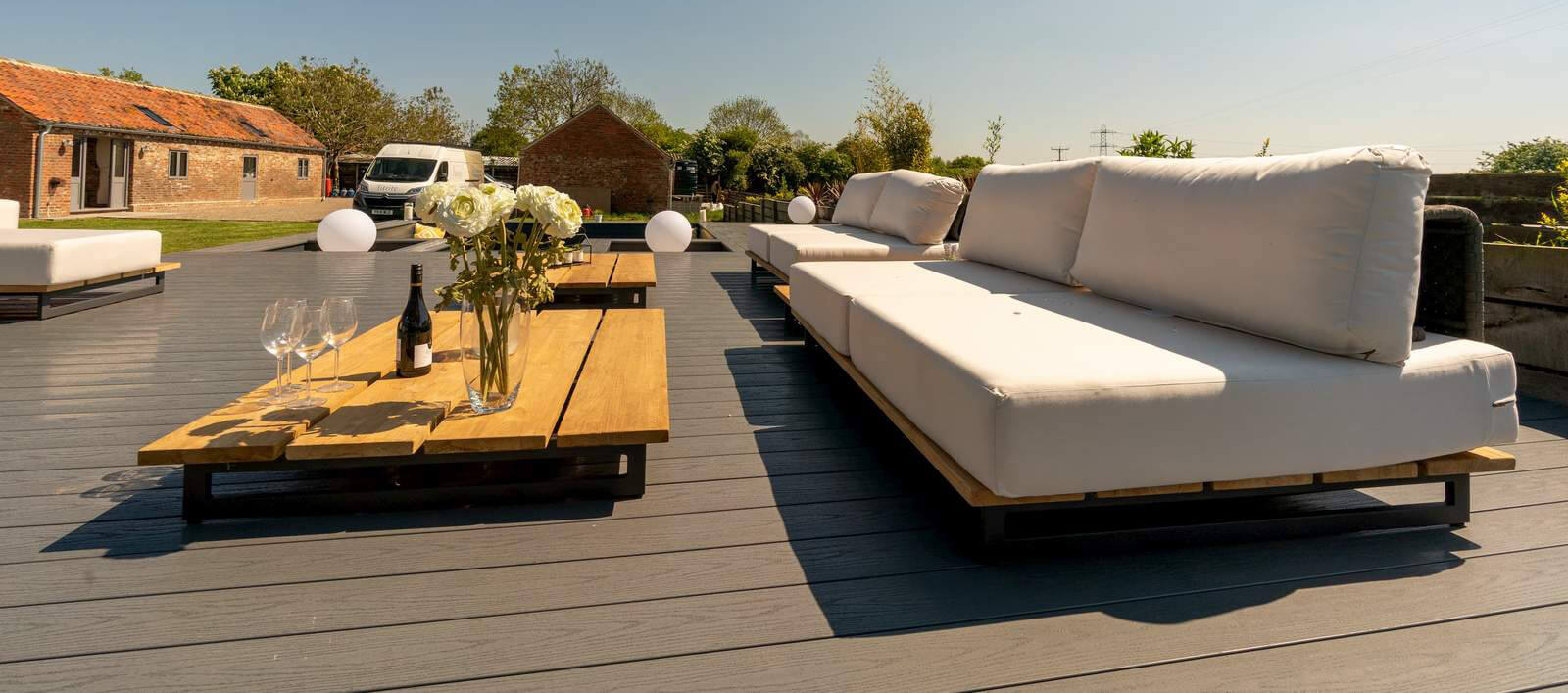 Eco Friendly
Nationwide Delivery
10 Year Warranty
0% Finance Available
Why choose us for your decking in Leicester?
Low maintenance
Our products are all weather-proof, easy to clean, and stain resistant, which makes them practically maintenance-free. Unlike timber decking, our uPVC products require no more than a sweep or jet wash to keep them looking fresh.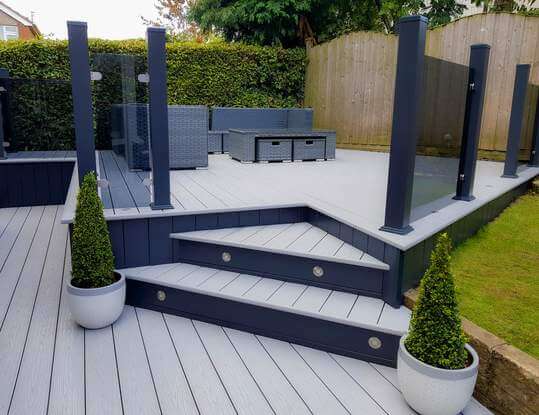 Eco-friendly
The appearance of our decking is matched by it's eco-friendly property. Our composite decking is 100% recyclable and, unlike traditional timber decking, doesn't require cutting down trees. Keep your garden in the Leicester area as eco-conscious as possible.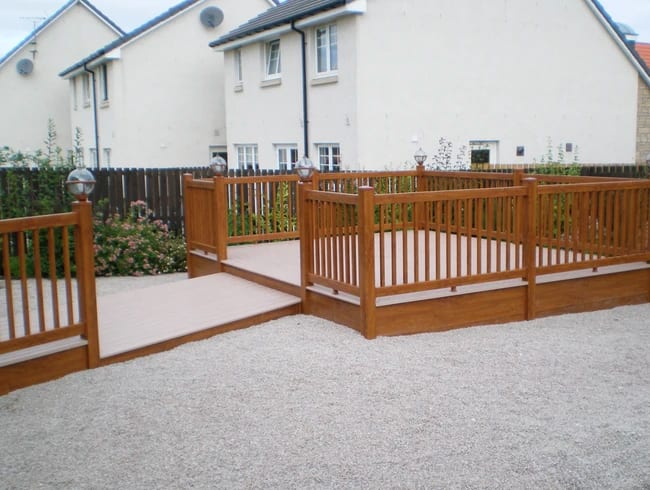 Durable
Due to our highly unique installation and fitting system, our decking is certain to stand the tests of time so you can enjoy you garden space for many years to come. Decking from us is truly an investment in your outdoor space in the Leicester area.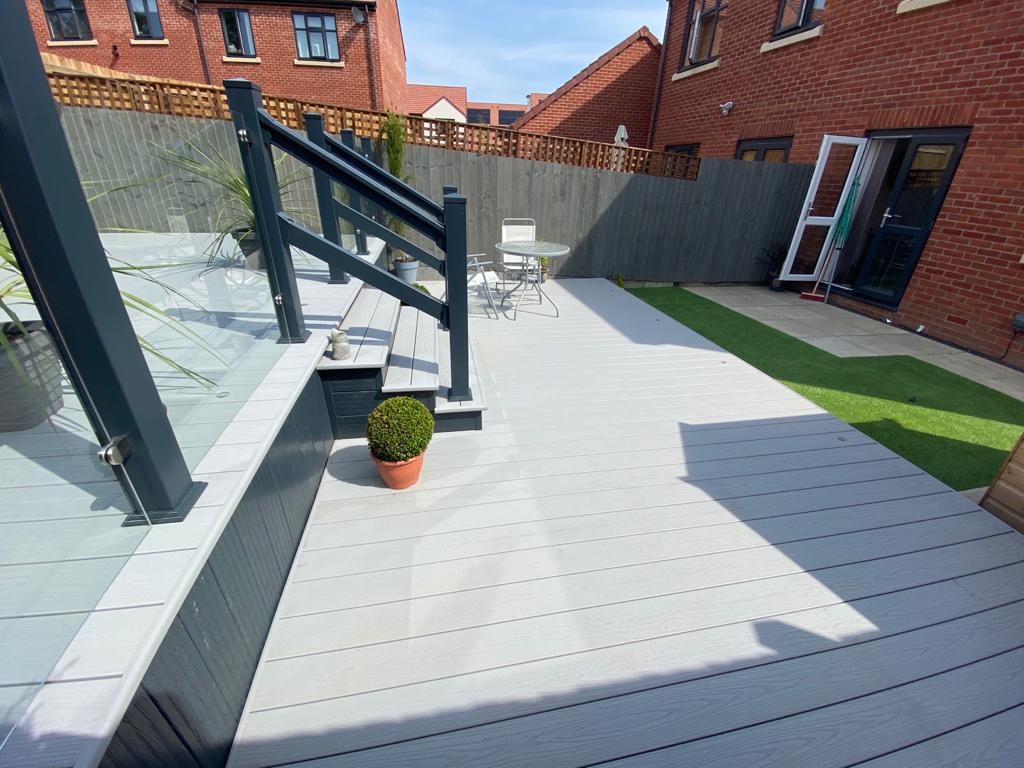 Accredited
– CHAS Health & Safety Accredited
– Fire Resistant – BS 476-7
– Static Load Test – BS 6399-1
– Slip Resistant – BS 7976-2
– Wear Resistant –BS EN660-2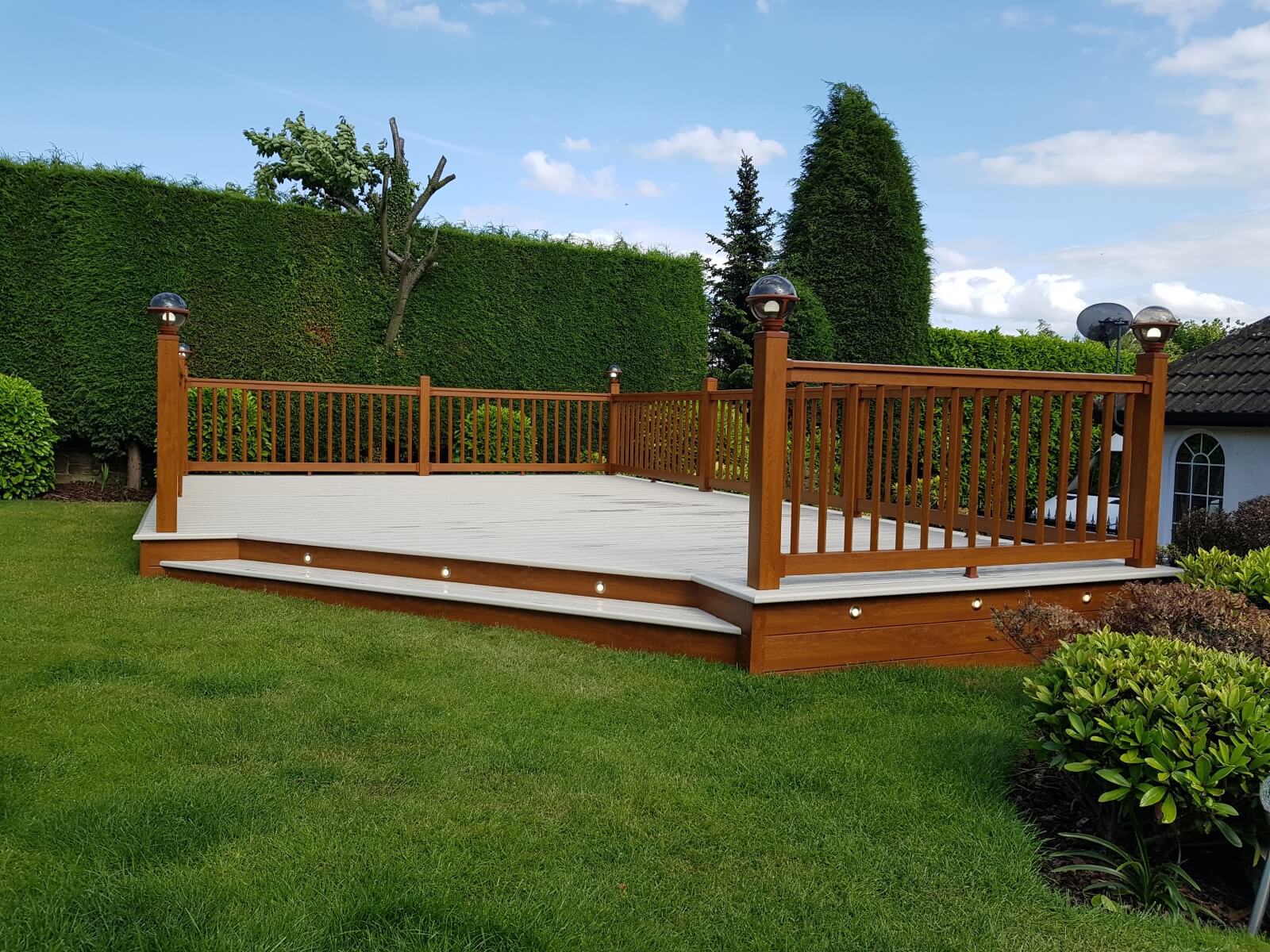 Residential fencing, balustrades and decking in the Leicester area
For many years, our team have been designing and installing uPVC decking in Leicester and the surrounding area for our clients. We are located in Doncaster, but we offer a nationwide service, which means that we have been able to keep our clients in Leicester as happy as possible with our products and services.
0% finance options available
Fitrite fencing and decking install and fit a huge range of superior quality uPVC decking, balustrade, and fencing products. We manufacture, supply, and install low maintenance products with only the best installation techniques in Leicester. Our uPVC decking is so hard-wearing, weather proof, and easy to keep clean, that our customers in Leicester stay consistently happy.
What our clients have been saying about our uPVC decking
""Despite us having some initial issues regarding the dismantling and re fixing of our caravan decking we are pleased to say that we are extremely happy with how they have resolved the them…""

Kerry Bainborrow

"After numerous changes on our side the office team really helped and listened. Your 5 stars for me was the installation team. They were amazing and a true credit to fitrite."

Paul Martin-Chambers

"Had a good all round experience with Fitrite. Your sales executive Paul Noad was professional and a credit to your company. No pushy sales, genuine guy with a passion for his product."

Craig Jones